From Yenra Picture Wiki
Yui Komori (小森 ユイ Komori Yui) of Diabolik Lovers is a kind and gentle 17-year-old student who used to live with her father, a priest who owns his own church.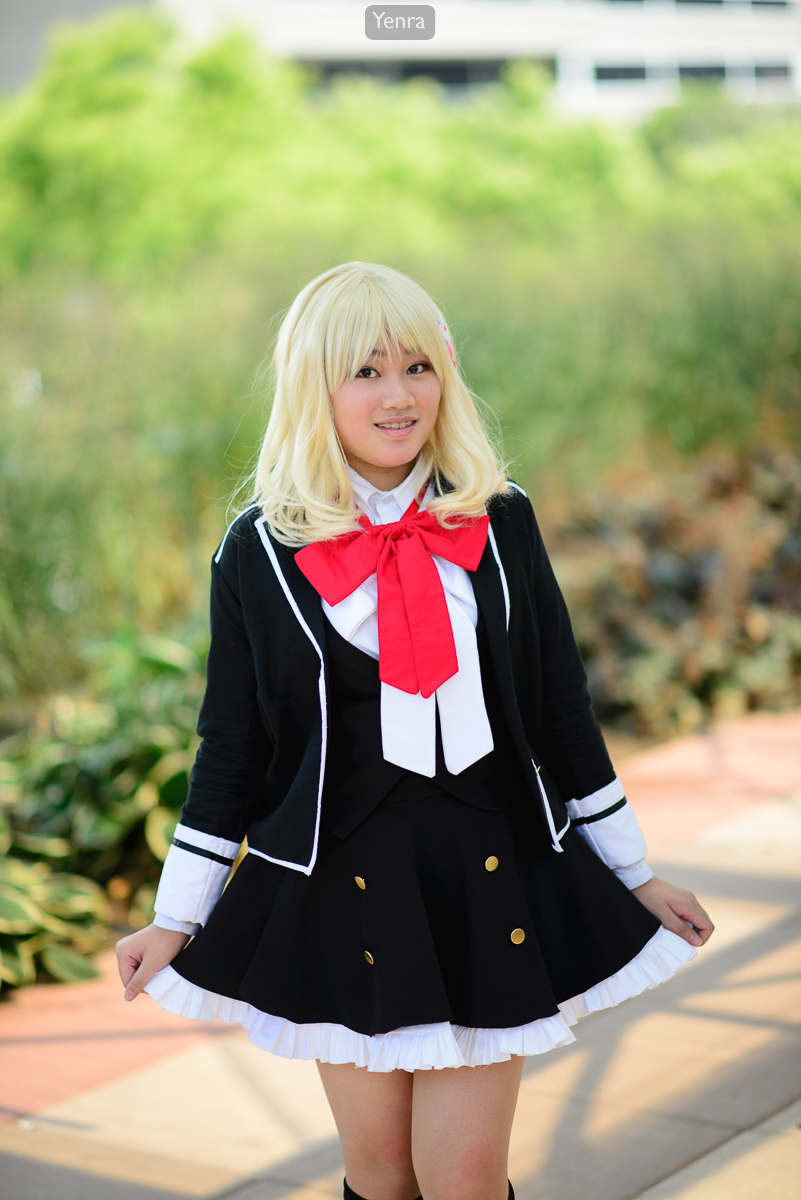 After her father moved elsewhere for work, she was forced to live in a mansion with six mysterious brothers who are actually vampires. In the beginning she was skeptical of their supernatural nature, but came to find no other solution. In a struggle for survival she decides to live with them while bearing the fear of being attacked by each of them.
Yui's personality varies by the choices the player makes. In the first episode of the anime adaption it is revealed that she is adopted. Later on, it turns out that she has within herself the heart of Cordelia. This explains why all of the brothers are highly drawn to Yui's blood.
Yui is voiced by Rie Suegara (Japanese), Maggie Flecknoe (English)