From Yenra Picture Wiki
Wednesday Friday Addams is a character created by American cartoonist Charles Addams in his comic strip The Addams Family.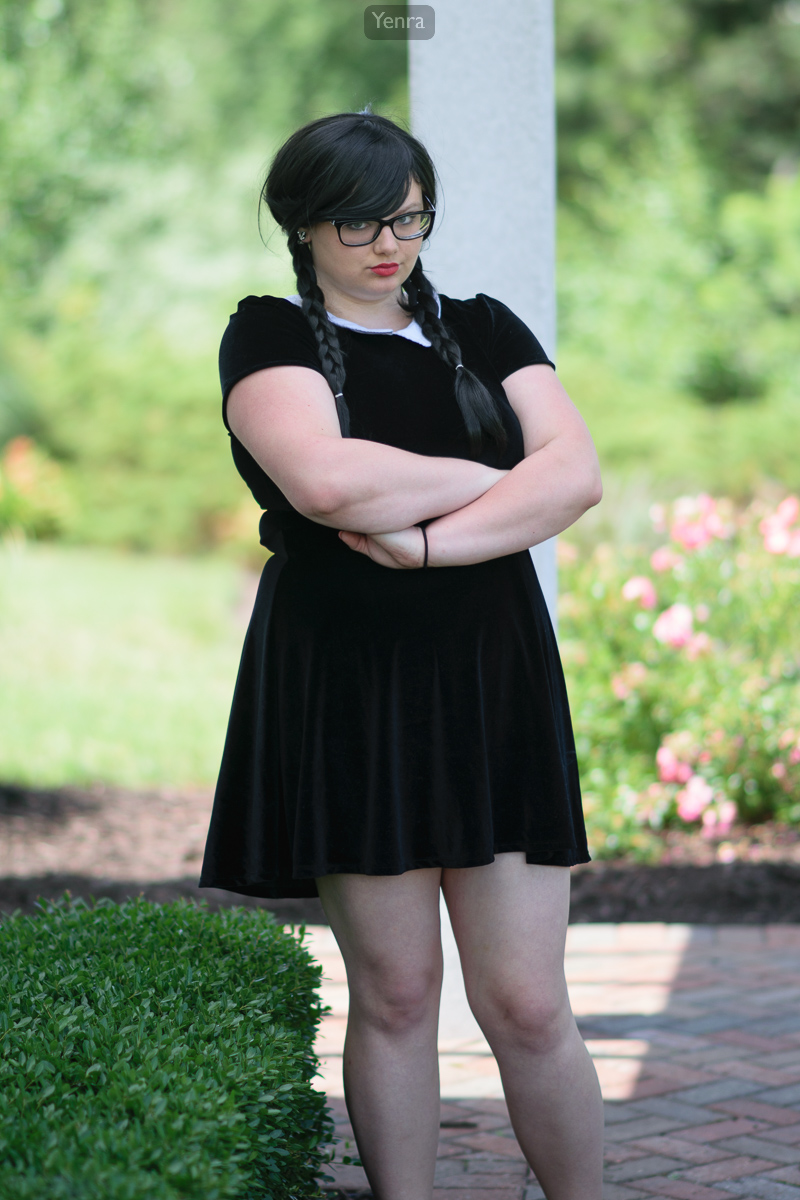 The character has also appeared in television and film, in both the live action and animated formats.
Wednesday's most notable features are her pale skin and long, dark twin braids. She usually has an irritated look on her face, though does smile, occasionally. Wednesday usually wears a black dress with a white collar, black stockings and black shoes.