From Yenra Picture Wiki
Tamaki Suoh of Ouran High School Host Club, whose full name is René Tamaki Richard de Grantaine, is a second-year student at Ouran Academy and the founder and president of the Host Club.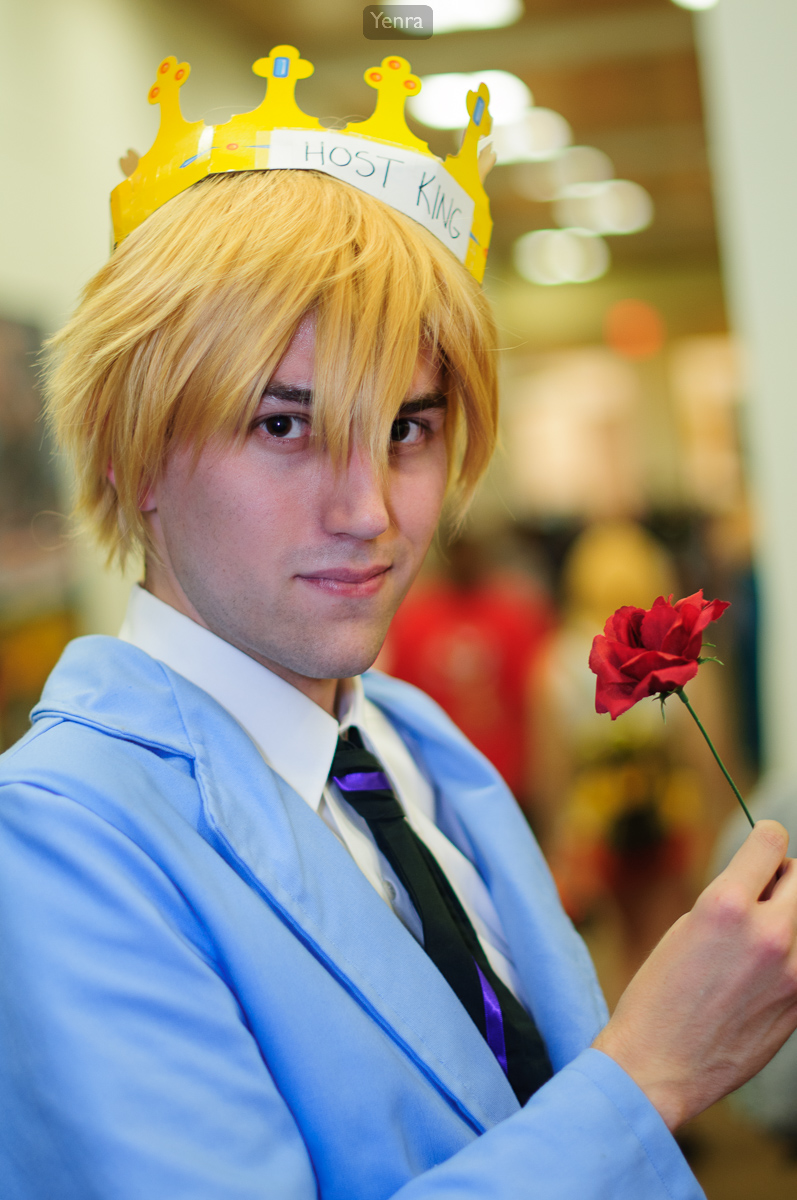 He was born on April 8 (Buddha's birthday), and is 16 years old at the beginning of the series. Flamboyant and narcissistic, he is dedicated to his duties as a host.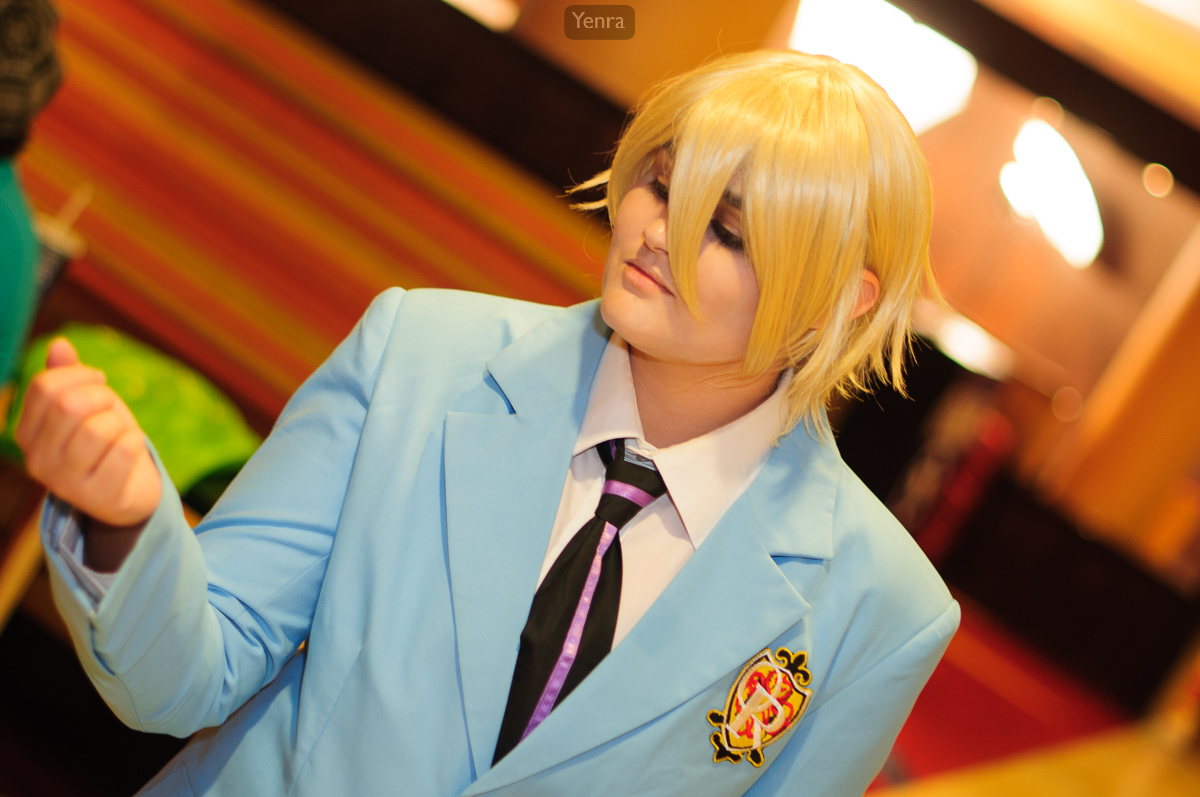 He is the princely type, who entertains customers with upper-class etiquette and shameless flattery. Tamaki is partial to classic piano music and plays exceedingly well. He refers to his club as his "family," with himself as the father figure; Kyoya, the mother; Haruhi, the daughter; Hikaru and Kaoru, the brothers; and Mori and Honey, the uncles.
Voiced by: Mamoru Miyano (anime and later drama CDs), Hikaru Midorikawa (early drama CDs), Yūsuke Yamamoto (live-action), Vic Mignogna (English)