From Yenra Picture Wiki
SpongeBob SquarePants (voiced by Tom Kenny) is the SpongeBob SquarePants title character and protagonist.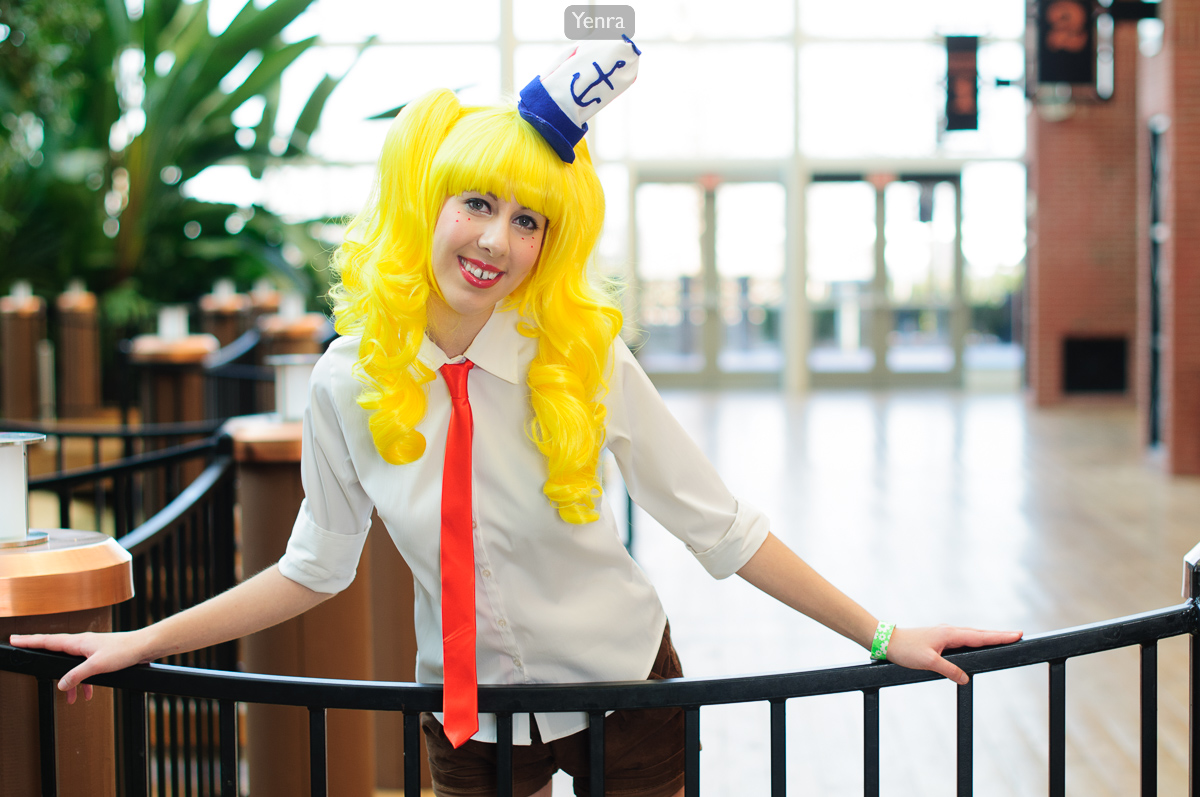 He is a yellow anthropomorphic sea sponge who physically resembles an artificial, rectangular, kitchen-type cleaning sponge clad in brown short-pants, a white shirt and a red tie. He lives in a pineapple house and is employed as a fry cook at a fast food restaurant called the Krusty Krab. SpongeBob's hobbies include practicing karate with Sandy Cheeks, as well as jellyfishing, blowing bubbles, and playing games with his best friend, a starfish named Patrick Star. He attends Mrs. Puff's Boating School but has never passed; his lack of a driver's license is a running gag throughout the series.