Sakura (Tsubasa: Reservoir Chronicle)

- Yenra Picture Wiki

From Yenra Picture Wiki

Sakura (サクラ), also known as Princess Sakura (サクラ姫 Sakura Hime), is a character and one of the protagonists from Tsubasa: Reservoir Chronicle, a manga series written and illustrated by Clamp.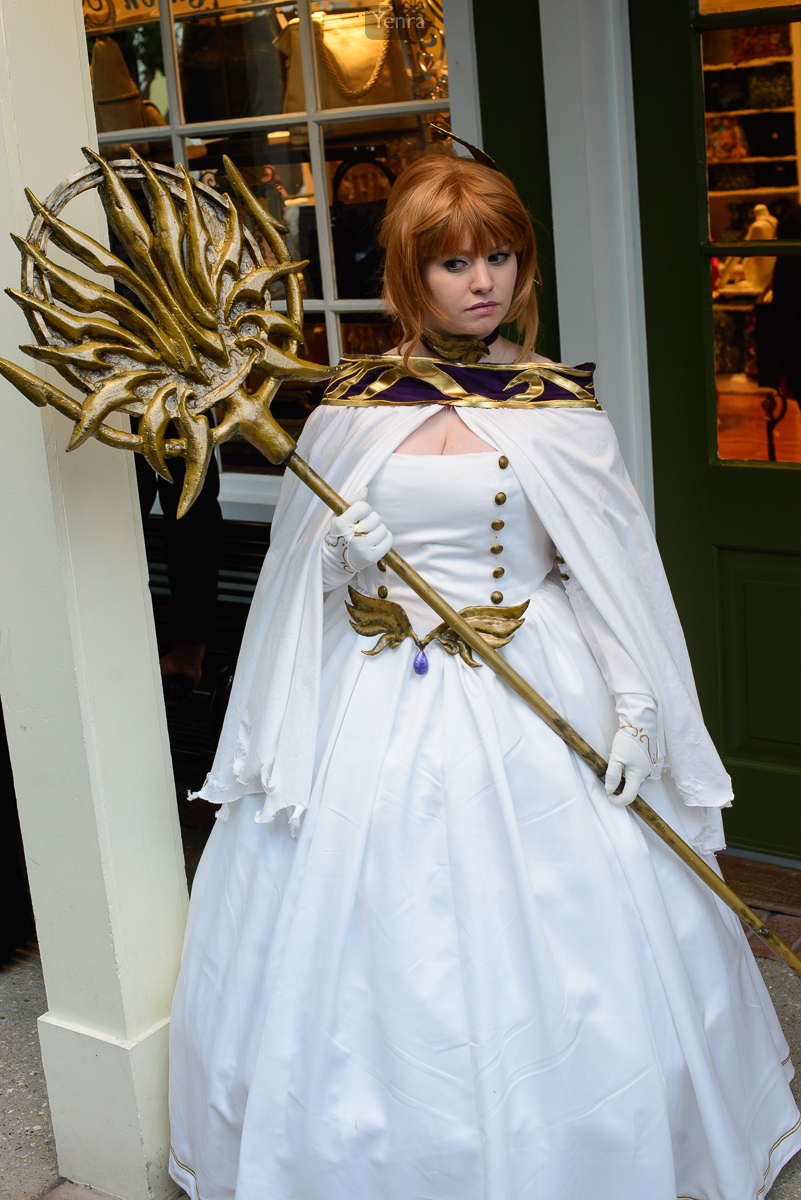 In the series, Sakura is a princess from the Kingdom of Clow who has her memories separated from her body and sent to parallel dimensions in the form of feathers. Finding Sakura catatonic and near death, Syaoran, her childhood friend, goes on a quest to recover her memories. As a payment for travelling, Sakura will never recover her memories regarding Syaoran, who she was in love with. Nevertheless, as the journey continues, Sakura forms new bonds with Syaoran, and together they learn how the sorcerer Fei-Wang Reed was responsible for the loss of her memories and will benefit from their recovery. Besides Tsubasa: Reservoir Chronicle, Sakura also appears in other works from Clamp including xxxHolic and the drama CD series Holitsuba.