From Yenra Picture Wiki
Rin Matsuoka of Free! is Haruka Nanase's rival and was his former teammate in elementary school.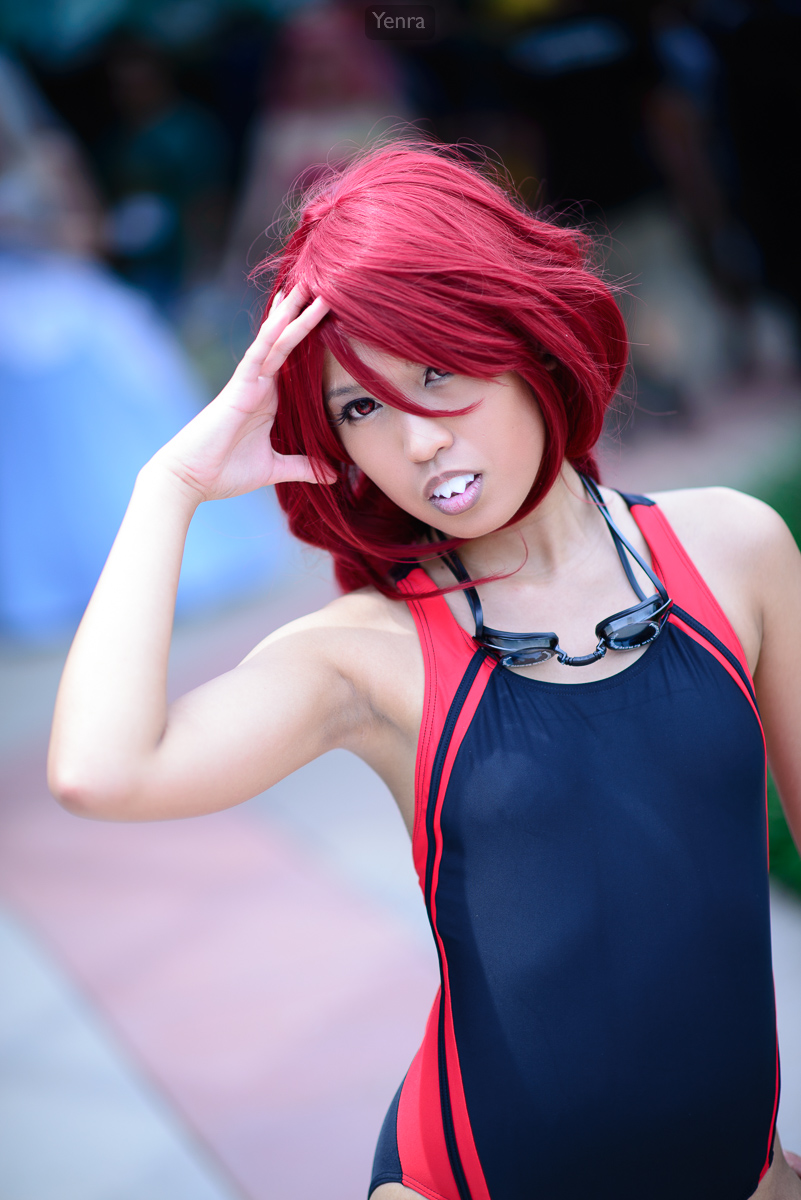 He comes back to Japan after studying abroad in Australia during middle school and becomes estranged to his former teammates due to a change in his personality, which came after he suffered a tough loss (not really because with his race against Haruka during their first year of middle school). He went to Australia after joining the swimming club and winning the relay. He goes to Samezuka Academy, but did not initially join the Samezuka swim team (in the beginning of the second season Rin becomes Samezuka's swim team captain). Despite his self-proclaimed rivalry against the members of the Iwatobi Swim Club, he continues to demonstrate concern for them, particularly for Haruka. He adopted his father's dream to become an Olympic swimmer following his untimely death in a typhoon, but later decides to follow his own dream after competing in the regionals with Haruka, Makoto and Nagisa (after the competition Rin's estranged feelings with his friends had completely fade) . Rin is actually better at swimming butterfly, but chooses to focus on freestyle in order to compete with Haruka.
Rin is voiced by Mamoru Miyano (Japanese) and Vic Mignogna (English).