From Yenra Picture Wiki
Poison is a fictional character in the Final Fight and Street Fighter series of video games.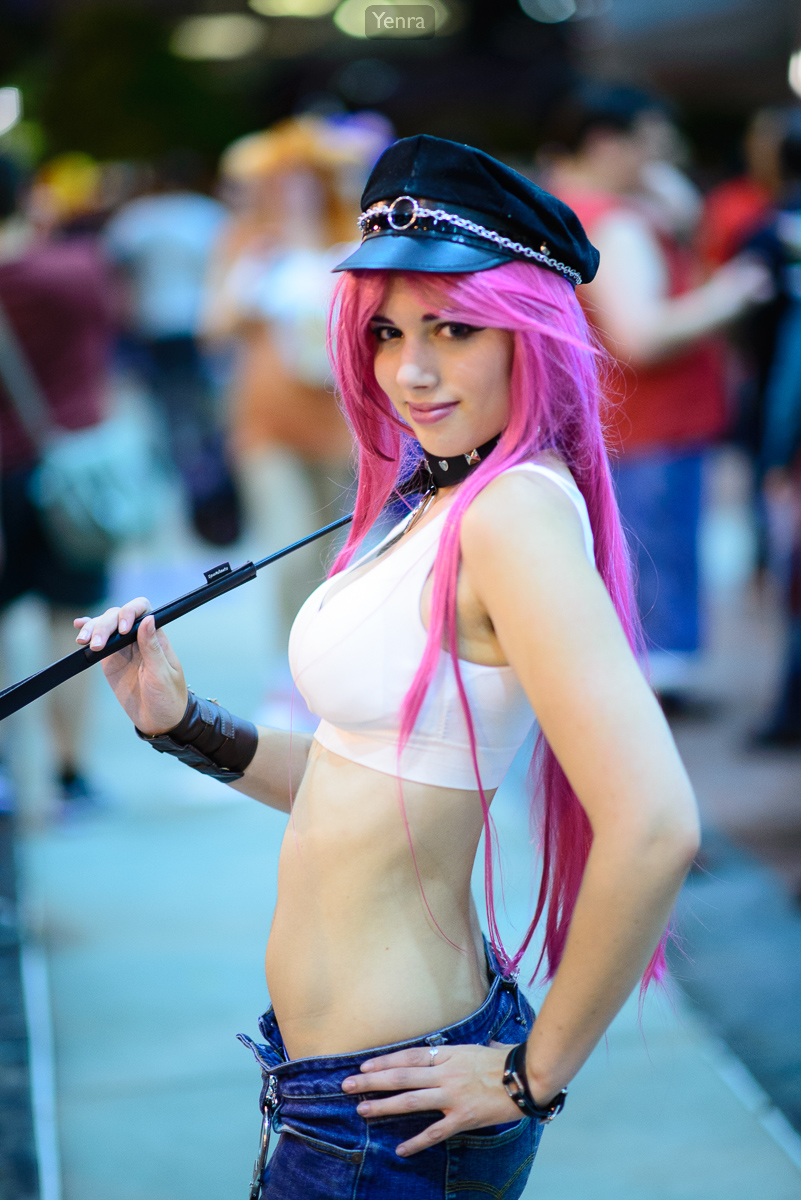 Poison from Final Fight and Street Fighter
Created by Akira Yasuda for Capcom, Poison first appeared in Final Fight alongside a similar character, Roxy, later appearing in Capcom-produced games, media and merchandise related to the Street Fighter franchise. She is voiced by Atsuko Tanaka since the Street Fighter III series, and Masae Yumi in SNK vs. Capcom: SVC Chaos.
Originally conceived as a female thug in Final Fight and part of the game's antagonist group, Mad Gear, concerns during the game's development about reactions from North American audiences to fighting women, resulted in the character being re-imagined as a futanari. However, that was not considered satisfactory and both Poison and her palette swap Roxy were replaced by the male characters "Billy" and "Sid", and have been for every subsequent North American port of the title on Nintendo consoles and handhelds. After the Final Fight series she later appeared alongside wrestler Hugo, acting as his manager, with her schemes revolving around finding a tag team partner for him or developing their own wrestling organization. Poison was also to appear in both Capcom Fighting All-Stars and Final Fight: Streetwise; however, the former was canceled, and she was omitted from the latter as development progressed. Following those aborted attempts, she ended up appearing as a playable character on Street Fighter X Tekken. She was also added as a playable character to Ultra Street Fighter IV.