From Yenra Picture Wiki
Persona 4: Dancing All Night (ペルソナ4 ダンシングオールナイト Perusona 4: Danshingu Ōru Naito?) is an upcoming rhythm game developed and published by Atlus. It is a spinoff of the Persona series, which in itself is a subset of the Megami Tensei series, and features the cast of Persona 4.
The story takes place half a year after the end of Persona 4. Since then, Rise Kujikawa has returned to the world of entertainment.
New rumors begin spreading that "at midnight, if you see a strange video playing on a certain site, you are transported to the 'other side' and will never wake up again," members of the J-Pop idol group "Kanamin Kitchen", which includes new character Kanami Mashita, are disappearing.
Yu Narukami, returning to Inaba, responds to Rise's cry for help, and eventually reforms the Investigation Team in order to solve the new crisis.
Persona 4: Dancing All Night Characters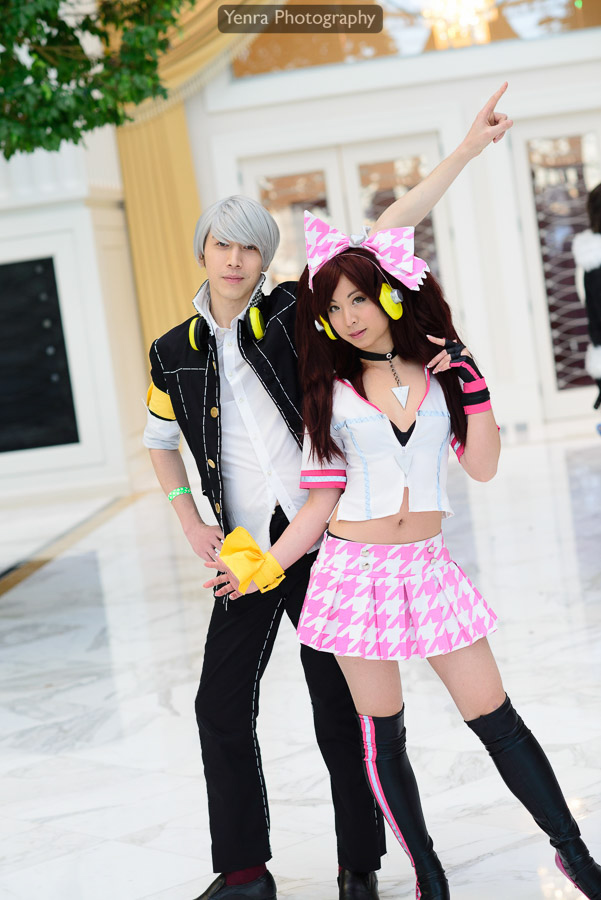 Yu Narukami and Rise Kujikawa from Persona 4: Dancing All Night