From Yenra Picture Wiki
Panty is a blonde-haired angel whose only interests are looking for men to sleep with and being popular among her and Stocking's fan base.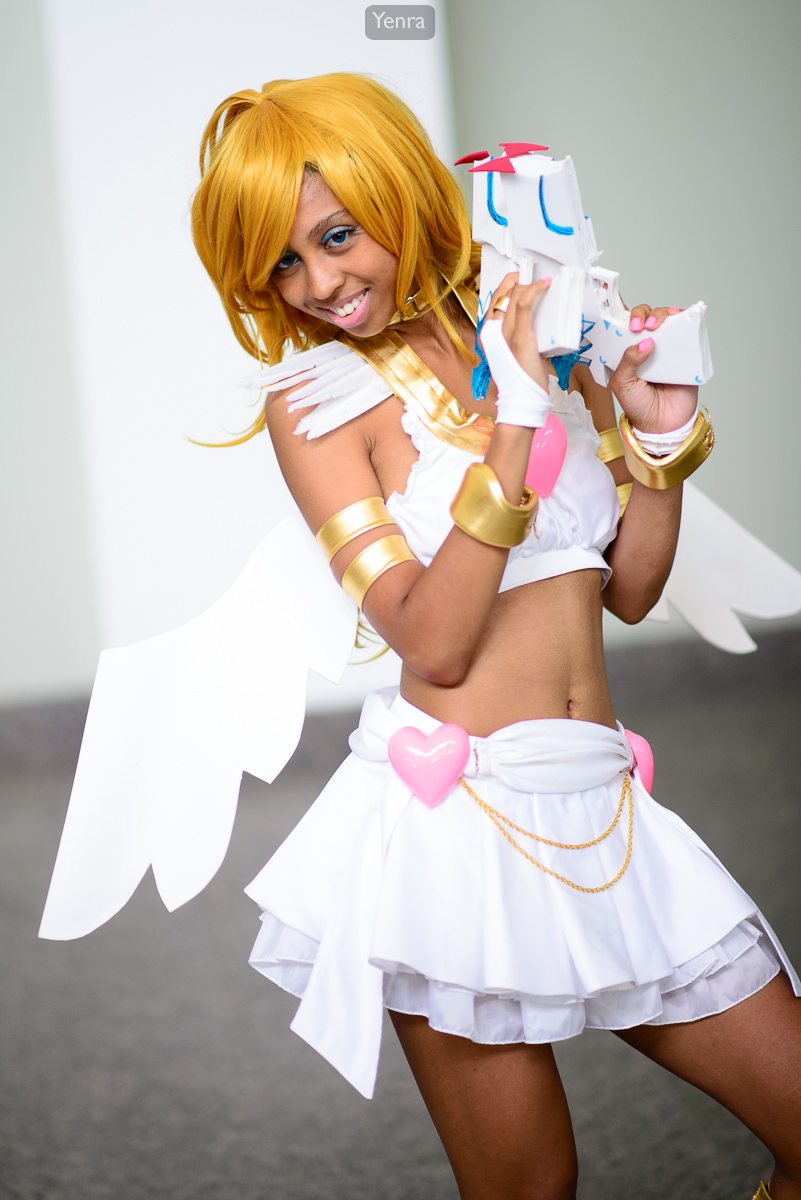 Angel Panty
She does not take her Ghost-hunting duties as seriously as her sister Stocking, instead preferring to fulfill her personal goal of being with a thousand men on Earth before returning to Heaven. She is generally rude and aggressive to the people around her (including Garterbelt, Brief, Stocking, the men she sleeps with, and most prominently Chuck), and is fond of living the celebrity lifestyle of being an Anarchy sister because it brings her closer to the men and fame she craves. However, she does occasionally exhibit affection toward Stocking and a deep desire for what she believes is best for her, despite their frequent arguing.