From Yenra Picture Wiki
Princess Merida (Scottish Gaelic: Mèrida) is the main character from the 2012 Disney Pixar film Brave. Merida was added to the Disney Princess line-up as the 11th Princess and the first Pixar character on May 11, 2013. Merida is also the main character of the games Brave and Temple Run: Brave.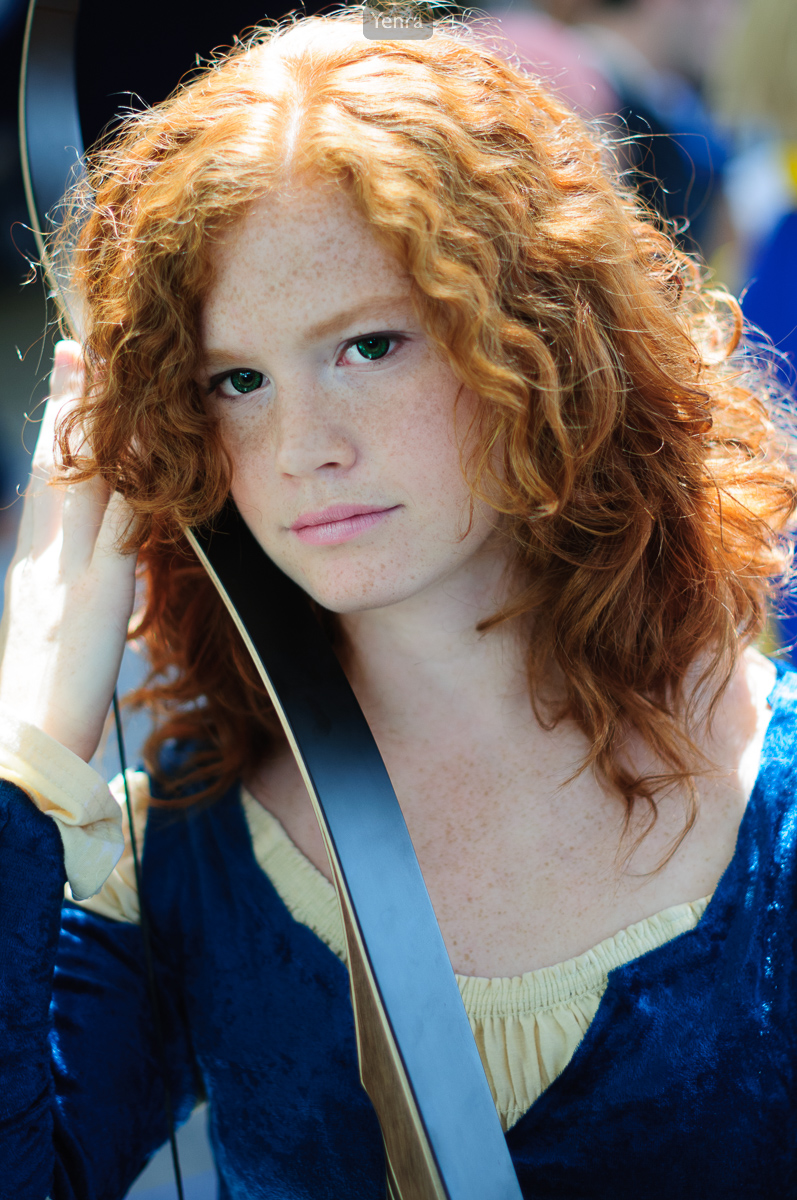 Princess Merida is the 16-year-old daughter of King Fergus and Queen Elinor, who rule their Scottish kingdom. Queen Elinor's traditional expectations that Merida take a husband and become a proper royal lady come into conflict with the single-minded and impetuous Merida's insistence that she control her own destiny. Merida has greatly perfected her skill in archery, and is one of the most skilled archers in the kingdom. She is also incredibly skilled in spears, sword-fighting and racing across the countryside on Angus, her Clydesdale horse. Despite her outgoing, forceful personality, Merida does have a softness of heart, particularly when it comes to her younger triplet brothers, Harris, Hubert and Hamish. She is pampered but in no way spoiled, and even though she frequently argues with her mother, Merida does love her parents.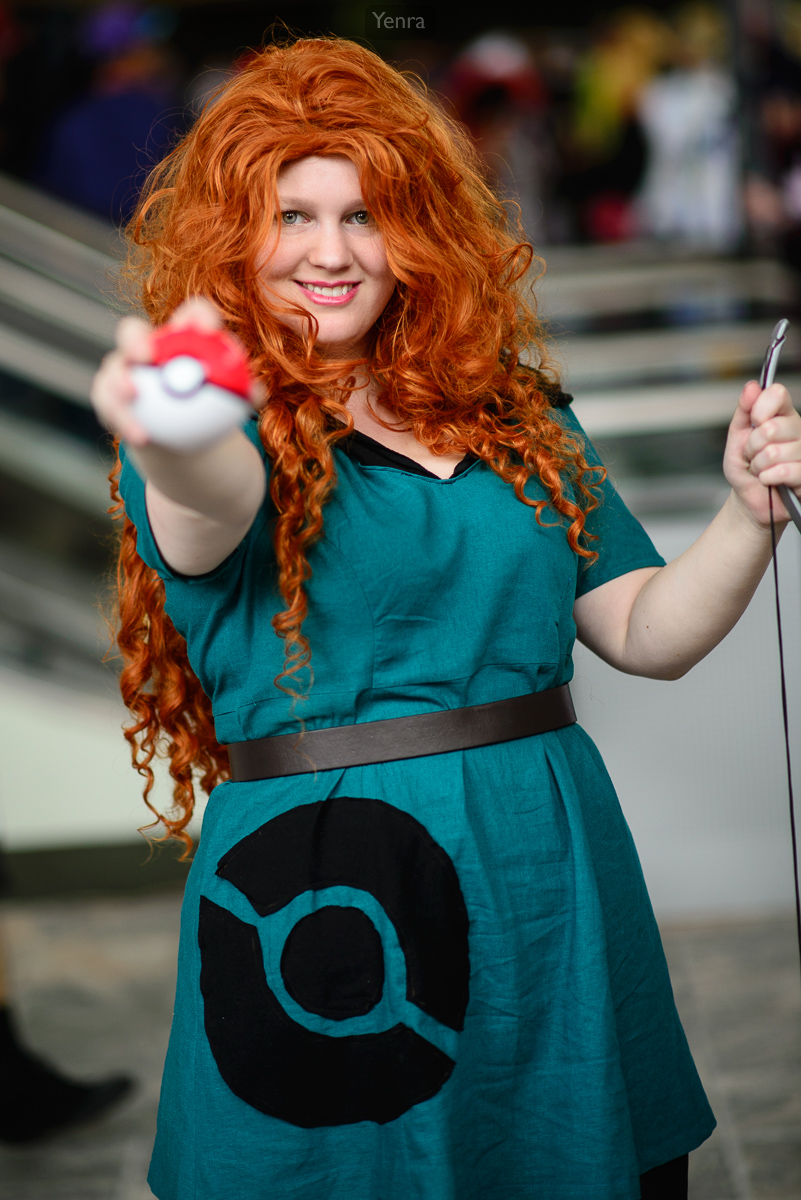 Merida Pokemon Fusion
Merida has a long, wild, curly, fiery red mane of hair, blue eyes, a pale skin tone, and slender body. Her main outfit is a dark teal traditional gown, made of cotton, with stylish slits for movement during archery. When the Lords arrive for the games, she is dressed in a Medieval-style turquoise silk gown with long arms, gold trimmings, and gold beading, teamed with a white wimple to hold in her hair. She also appears in scenes wearing a navy/black cape with a gold buckle. Merida's bow is slung onto her back, over her shoulder, with arrows in a brown leather quiver around her waist. In the final scene, Merida is seen wearing a dark blue gown with light green patterns.