From Yenra Picture Wiki
Haruhi Suzumiya is the general name for a series of light novels written by Nagaru Tanigawa and illustrated by Noizi Ito and which were adapted into other media. Initially released in Japan in 2003 with the novel The Melancholy of Haruhi Suzumiya, it was followed by ten additional volumes, an anime television series adaptation, four separate manga series, an animated film, two original net animation series and several video games.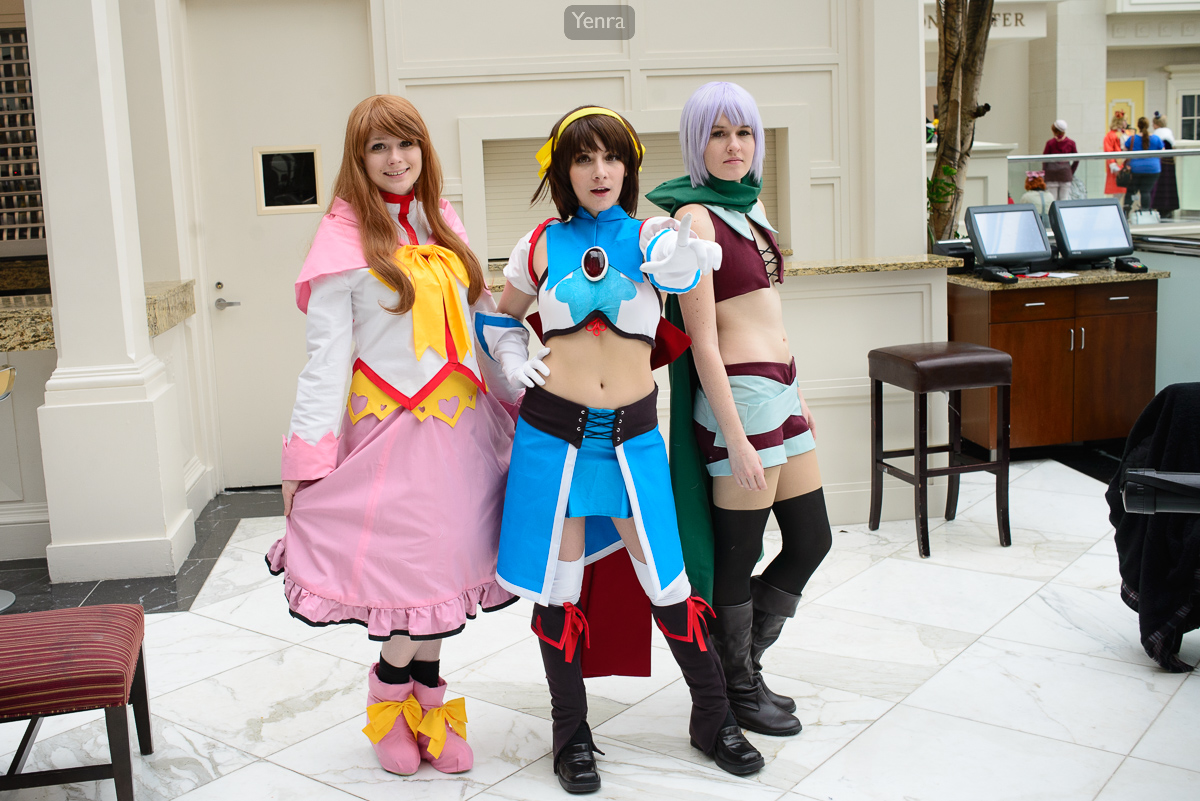 PS2 RPG Mikuru, Haruhi, and Yuki of the Melancholy of Haruhi Suzumiya
After the anime adaptation airing in 2006, publishing company Kadokawa Shoten received various offers for licensing both the novels and their various adaptations. The novels are licensed for English language release in the United States by Little, Brown and Company, for young readers by Yen Press and the anime adaptation was licensed for North American distribution by Kadokawa Pictures USA division which then sub-licensed production and distribution to Bandai Entertainment. The anime is currently licensed by Funimation.
Melancholy of Haruhi Suzumiya Characters