From Yenra Picture Wiki
Megara (often shortened to Meg) of Hercules, a 1997 animated film from Disney and a subsequent animated series.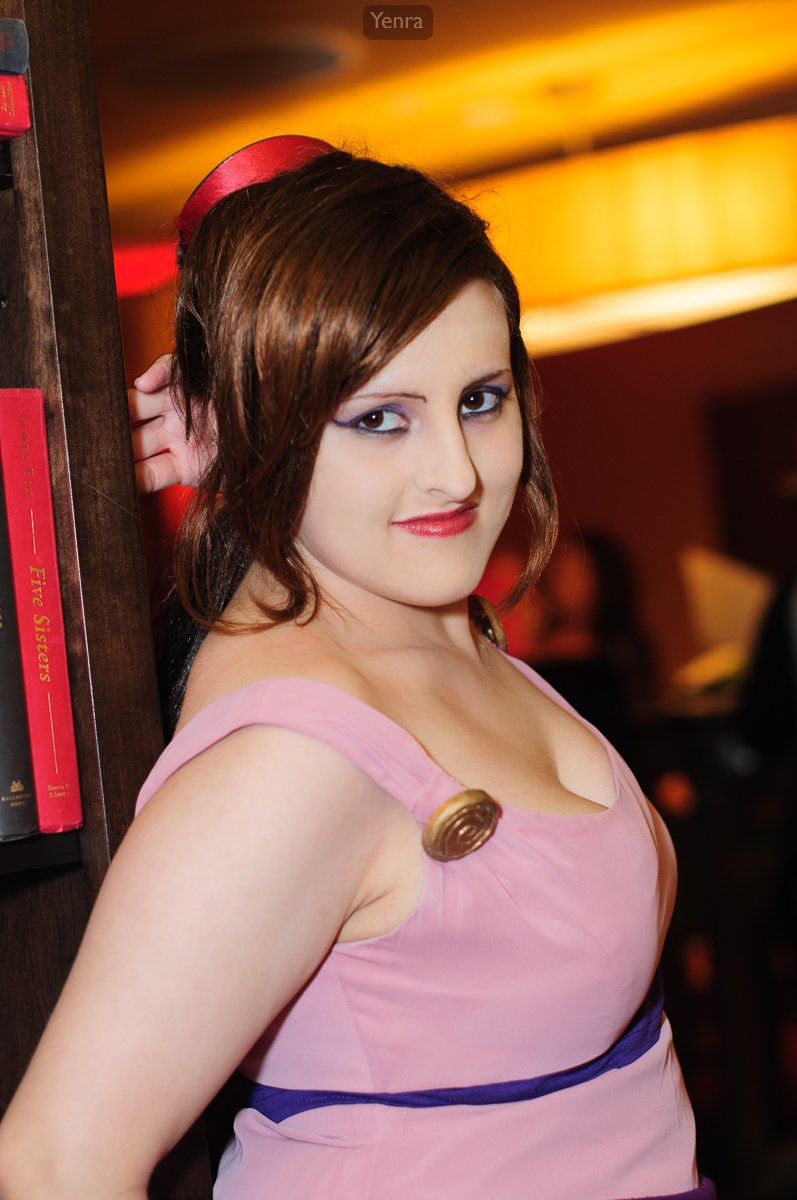 Megara was a pawn for the Lord of the Underworld, Hades. Sometime during the events of Hercules, Meg went to Hades and sold her soul to revive a lover of hers who had died. Hades agreed on the condition that she serve him forever, which she accepted. However, shortly after her lover was revived, he fell in love with someone else and ungratefully left Meg locked in servitude to Hades.
Meg also appeared in Kingdom Hearts II and meets Sora in the Underworld entrance. She later assists Sora in the fight against the Hydra by providing useful items. She also appears in Disney's House of Mouse as a guest. In all English-language media, Meg is voiced by Susan Egan.
Meg is loosely based on the mythological Megara, first wife of Hercules in mythology, with undertones from another mythological figure, Deianira, who in Greek mythology was the third wife of Hercules.