From Yenra Picture Wiki
Maleficent is a fictional character from Walt Disney's 1959 film Sleeping Beauty and an official Disney Villain.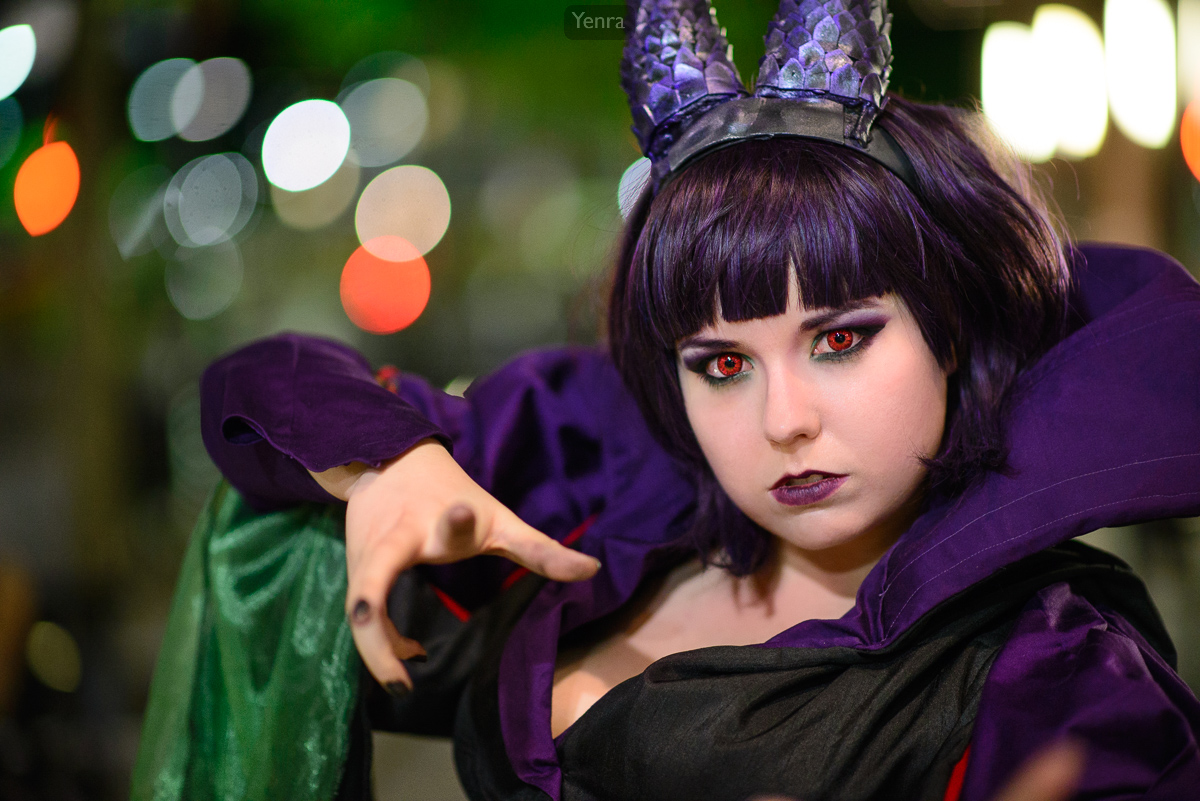 She is the (self-proclaimed) Mistress of All Evil, who, after not being invited to a royal christening, curses the infant Princess Aurora to "prick her finger on the spindle of a spinning wheel and die" before the sun sets on her sixteenth birthday.
The character is Disney's version of the wicked fairy godmother from the original French fairy tale and Tchaikovsky's famous ballet. Her name is a portmanteau of the words "magnificent" and "malevolent" (as well as being an antonym of "beneficent" or "munificent").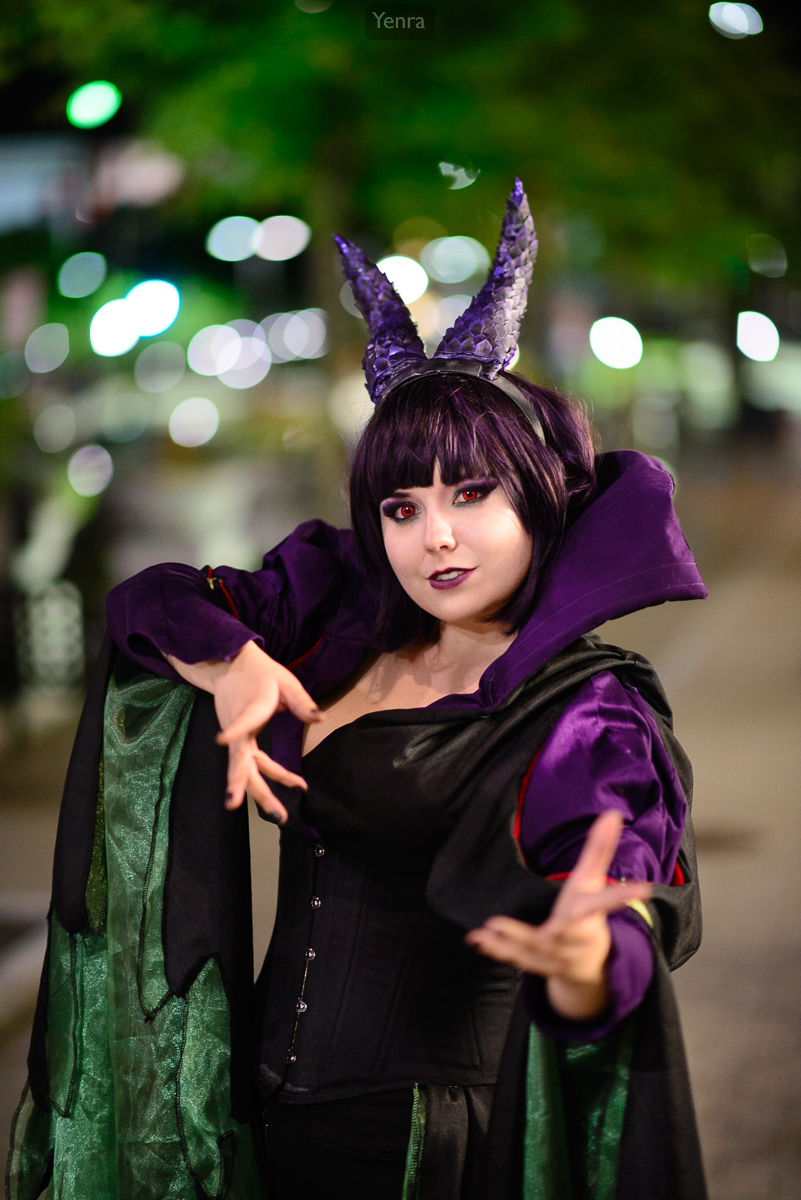 Maleficent is the primary protagonist in the 2014 live-action film of the same name, portrayed by Angelina Jolie. The film is a live-action re-imagining of Walt Disney's 1959 animated film Sleeping Beauty, and portrays the story from the perspective of the antagonist.