From Yenra Picture Wiki
Lollipop Chainsaw is a comedy horror action hack and slash video game developed by Grasshopper Manufacture for the PlayStation 3 and Xbox 360 video game consoles.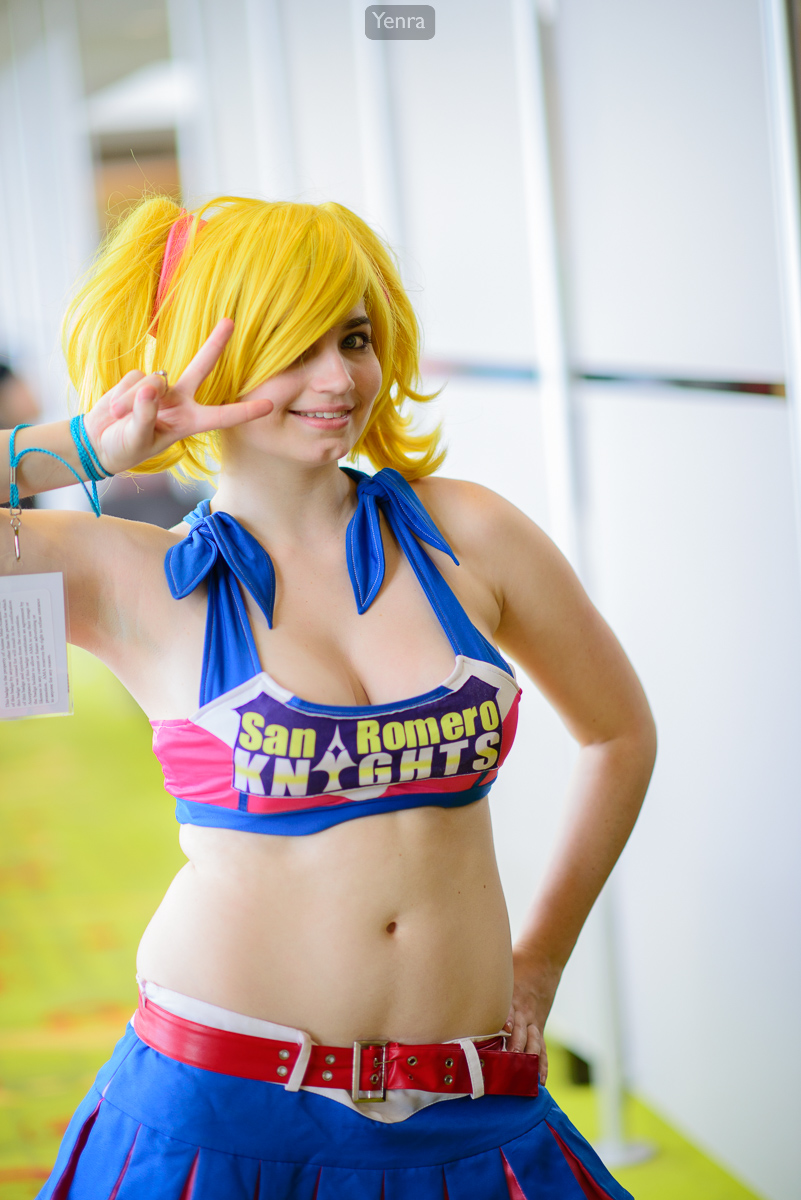 Juliet Starling from Lollipop Chainsaw
It features Juliet Starling (Tara Strong), a cheerleader zombie hunter fighting zombies in a fictional California high school. A collaboration between game designer Suda 51 and filmmaker James Gunn, the game was published by Kadokawa Games and Warner Bros. Interactive Entertainment and was released on June 12, 2012 in North America, June 14, 2012 in Japan and June 15, 2012 in Europe.