From Yenra Picture Wiki
Kyo Sohma of Fruits Basket is cursed by the cat, an animal not in the Chinese zodiac, but which legend says would have been if it had not been tricked by the Rat into missing the induction feast (see Zodiac origin stories).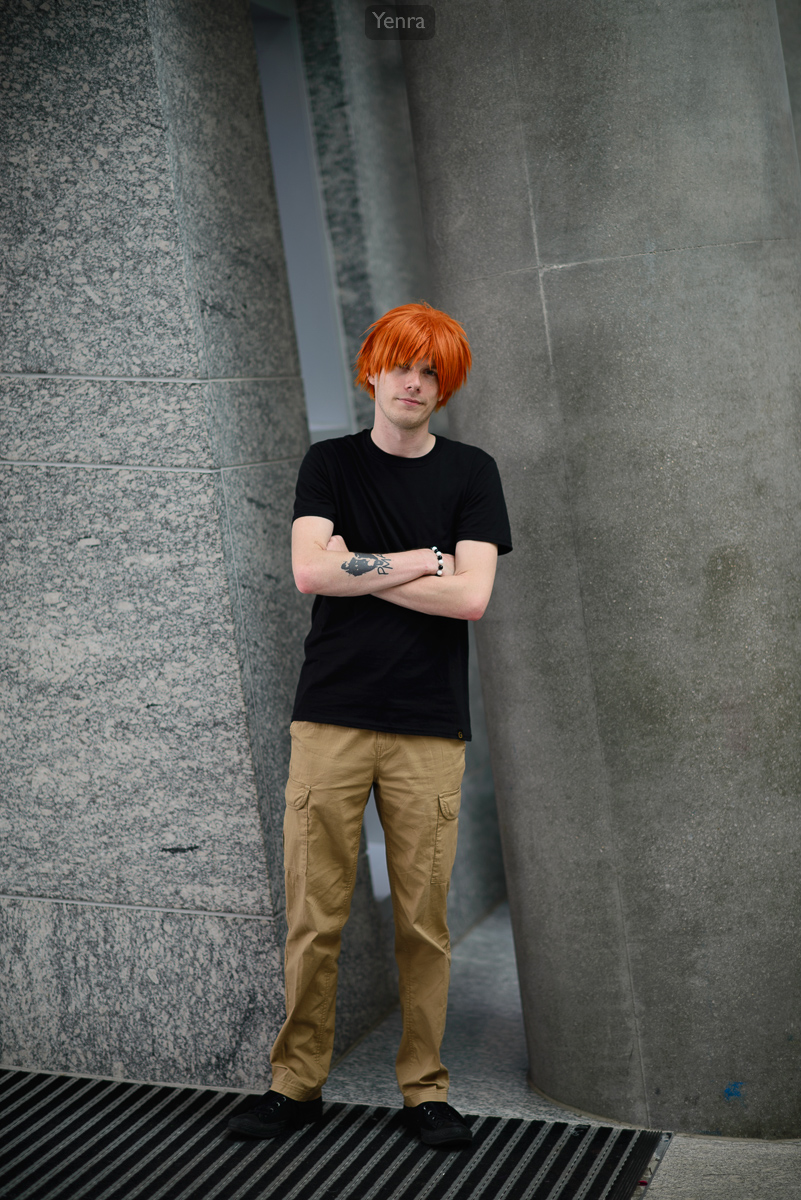 In an author's note, Natsuki Takaya described the character of Kyo as a powerful force that pulled the story of Fruits Basket along. Kyo is depicted as an orange-haired young man who is short-tempered and charismatic, if initially awkward around people; Arisa Uotani once calls him "anger management boy," and Yuki Sohma expresses envy of his ability to make friends easily. He is also fiercely competitive, and can be easily manipulated into doing things he does not want to by turning it into a competition—especially against Yuki. As the cat, Kyo hates Yuki, the current Rat of the zodiac, whom he sees as never having to work hard at anything, and has dedicated his life to defeating him.