From Yenra Picture Wiki
Kagura is the female protagonist of Gintama.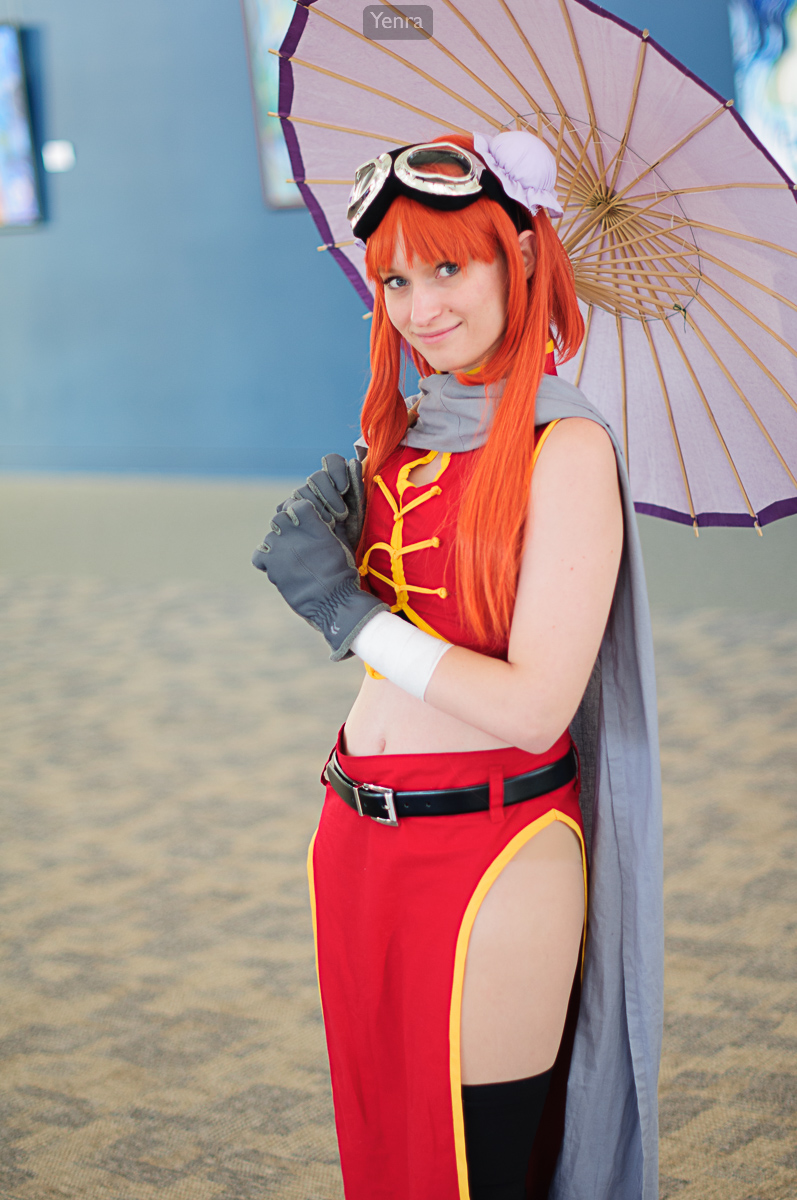 She is a young alien girl who belongs to the Yato Clan, one of the strongest and most bloodthirsty of the Amanto races, although Kagura rejects that part of herself. She came to Earth to earn money for her family, and to escape her violent Yato heritage. She found work fighting for a gang of hoodlums, but when they ordered her to kill her target, she ran away. Not long afterwards, she meets Gintoki and Shinpachi, when they accidentally run over her with Gintoki's scooter. After they help her to make a clean break from the gang, she intimidates Gintoki into hiring her. Kagura and Gintoki have an odd brother-sister-like relationship and she commonly imitates his bad habits.