From Yenra Picture Wiki
Ichigo Hoshimiya of Aikatsu!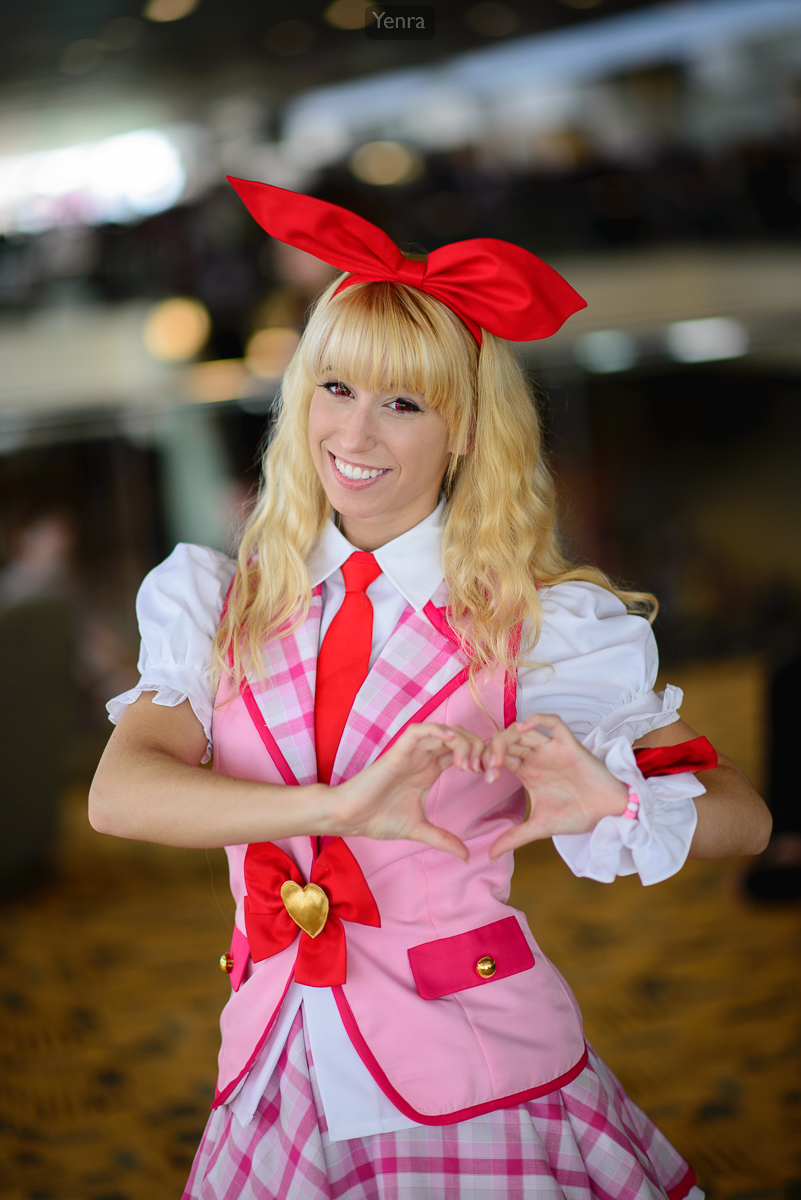 Voiced by: Sumire Morohoshi (speaking voice), Waka from STAR☆ANIS (singing voice) The cheerful, hard-working protagonist of the anime storyline's first two seasons. She's a first year student in Starlight Academy's junior high branch, and later moves up to second year in Episode 26, and third year in Episode 51. In Episode 74, she graduates from Starlight Academy's junior high branch, and enters the high school branch in Episode 76.. Ichigo's original dream was to inherit her mother's bento takeaway shop. One day, a concert of top idol Mizuki Kanzaki left a big impression on her, and with her mother's encouragement, Ichigo began to follow her own dreams of being an idol. A cute idol, Ichigo's theme color is pink and her favorite brand is Angely Sugar, and her aura is composed of cherry blossom flowers and pink and blue bubbles. In Episode 64, her aura is upgraded, with the addition of beaded ribbons and crystal hearts decorated with flowers. In Episode 94, her aura combines with Seira when they perform as the idol unit 2wingS.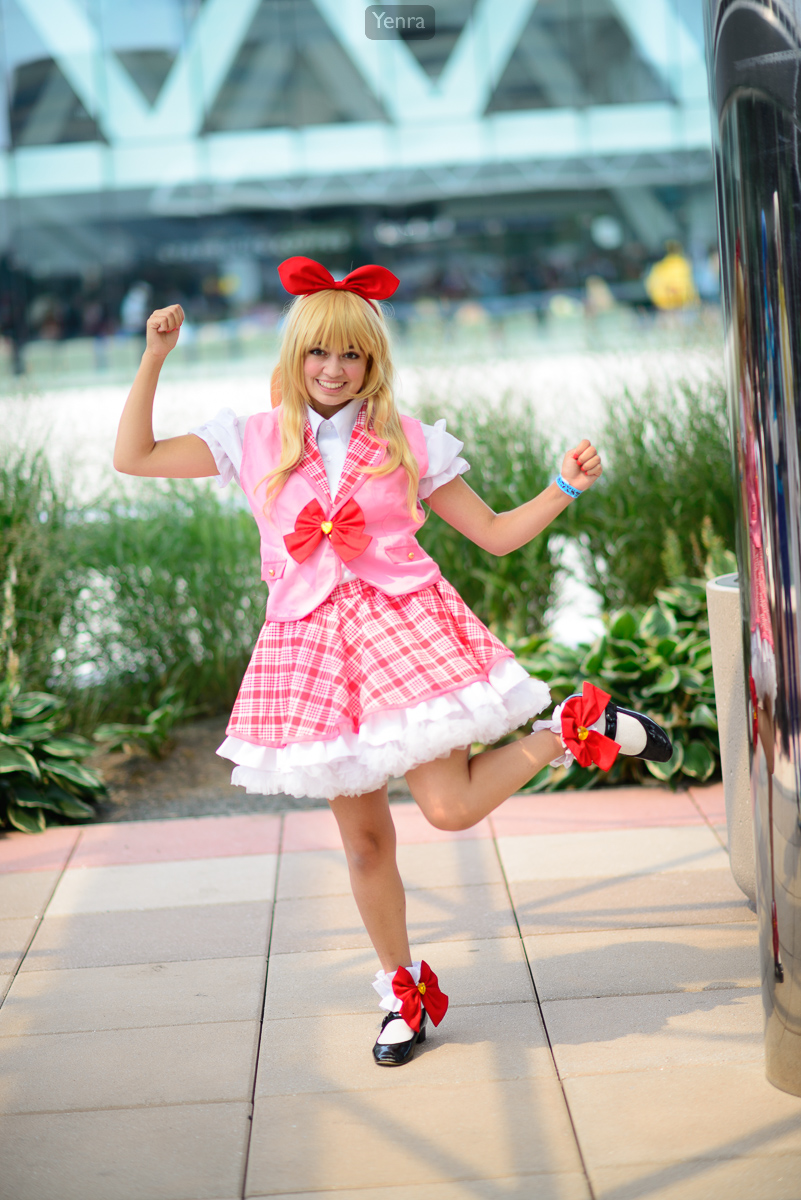 She is a member of the idol unit Soleil, alongside Aoi and Ran. She was also a member of the temporary idol units STAR☆ANIS, Dream Star, and Aikatsu8. Ichigo is capable of performing a Constellation Appeal, and currently has five Premium Rare dresses - the Aurora Kiss Coord (Episode 9), the Star Festival Coord (Episode 49), the Mermaid Pisces Coord (Episode 64), the Angely Gemini Coord (Episode 98), and the Lilac Fairy Coord (Movie).
Ichigo becomes a top idol in the Movie, following the success of her solo live, the Great Ichigo Starmiya Festival. She manages to pass Mizuki in the Aikatsu Ranking, placing 1st while Mizuki is moved down to 2nd.