From Yenra Picture Wiki
France is an overly-romantic, carefree man. In the Hetalia series, he is shown to have a long-held rivalry with England, whom he raised.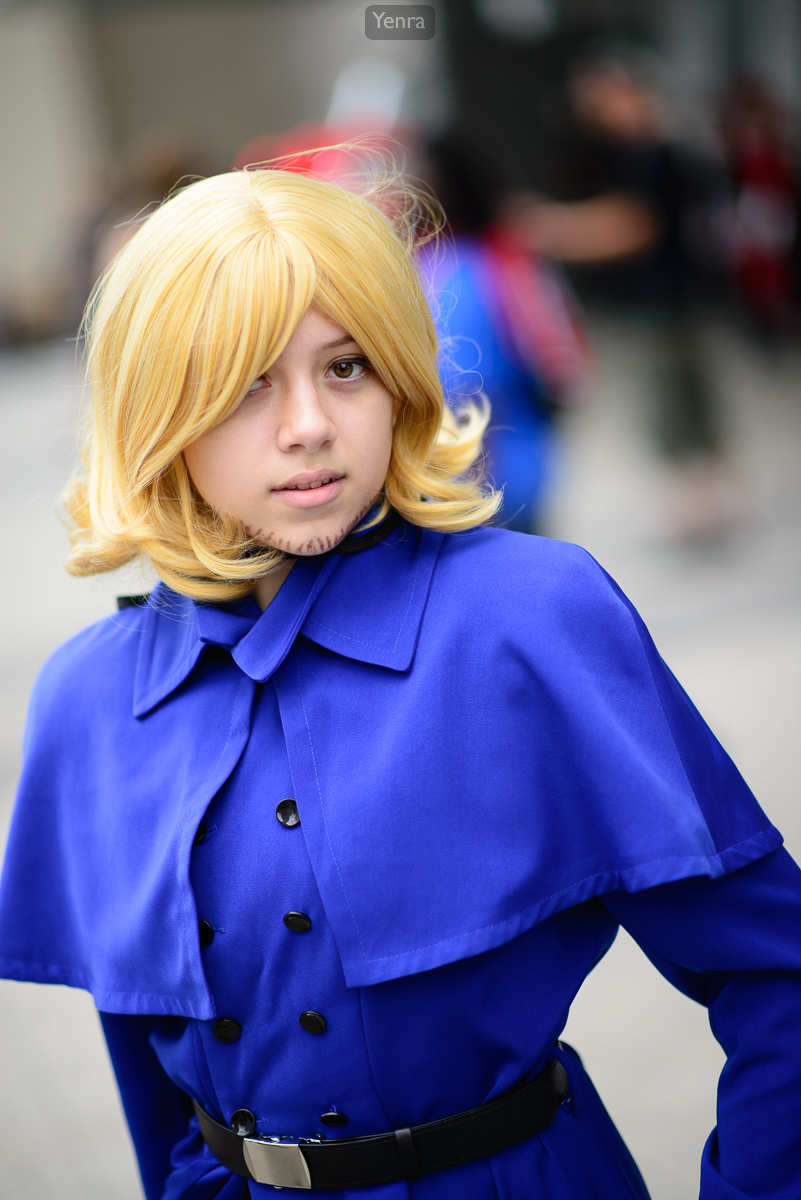 France explains away his long history of military defeats as a joke from God, but he believes he is gifted with his "charms" and his supreme cooking skills. He regards himself as the eldest brother among the European nations and is referred to as such by some of them, though he calls Spain his elder brother in turn. Most of the time he does not bother remembering to speak English, instead using French, the "Language of Love". He has long blond hair, clear blue eyes, and usually wears a purple cathedral cloak. In the anime series, he is voiced by Masaya Onosaka in Japanese and J. Michael Tatum in English.