From Yenra Picture Wiki
Edward Elric (エドワード・エルリック Edowādo Erurikku) is a character and the protagonist of the Fullmetal Alchemist manga series and its adaptations created by Hiromu Arakawa.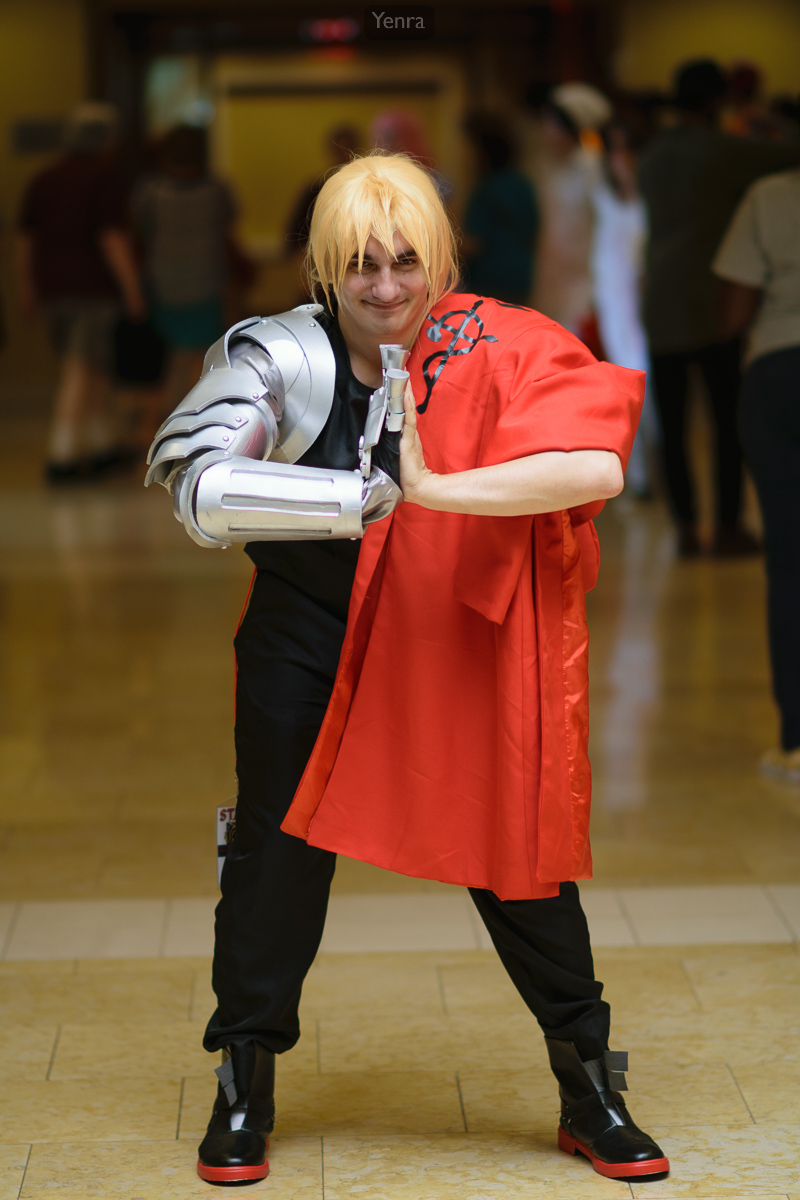 Edward, titled "Fullmetal Alchemist" (鋼の錬金術師 Hagane no Renkinjutsushi, lit. "Alchemist of Steel"), is the youngest State Alchemist in the history of the fictional country of Amestris. His left leg was mystically severed in a failed attempt to resurrect his dead mother, and then his right arm was taken in exchange for his brother's soul.