From Yenra Picture Wiki
Clear (クリア Kuria) of Dramatical Murder is an android that previously served under Toue as a prototype for Scrap before being discarded.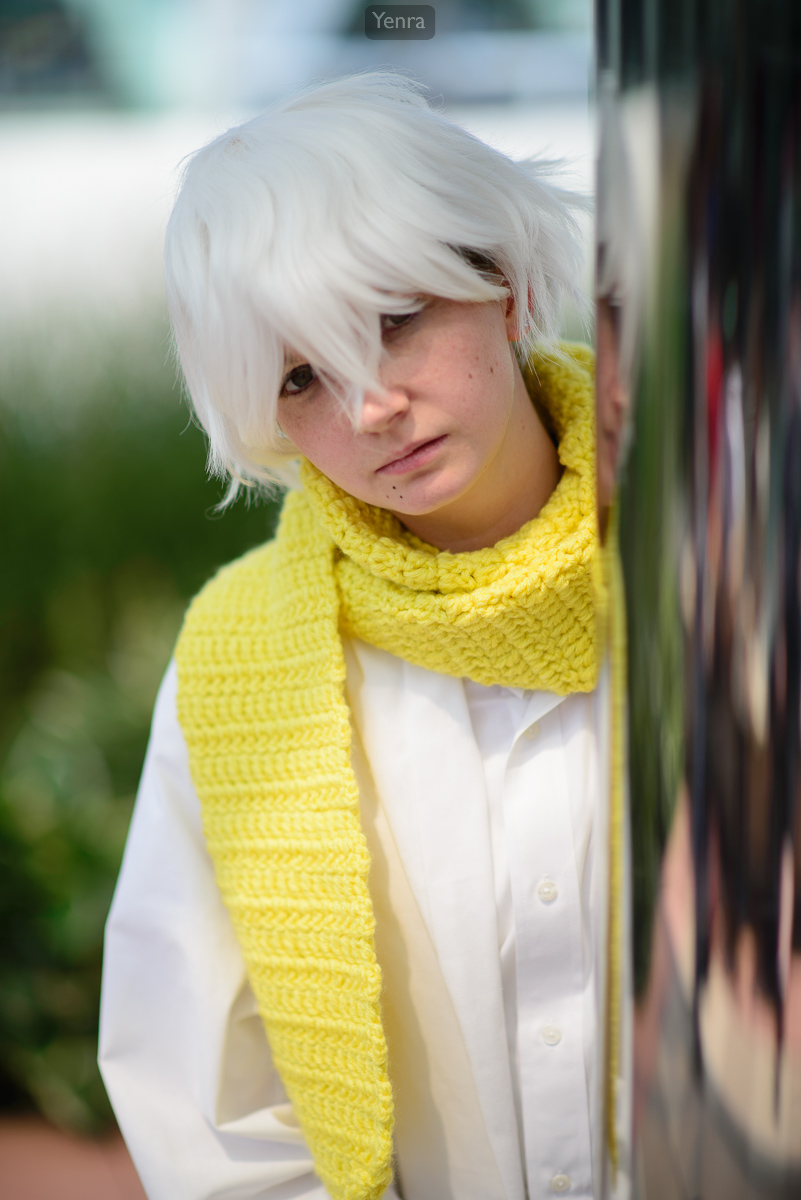 Clear was saved by a man who was in charge of the disposal, who treated Clear like a son until he died. Clear addresses this man as his grandfather and speaks about him fondly to Aoba. He refers to Aoba as his "Master", whom he is always eager to please. Although cheerful, polite, and kind, Clear is childish and his eccentric antics cause others not to take him seriously and be annoyed by him.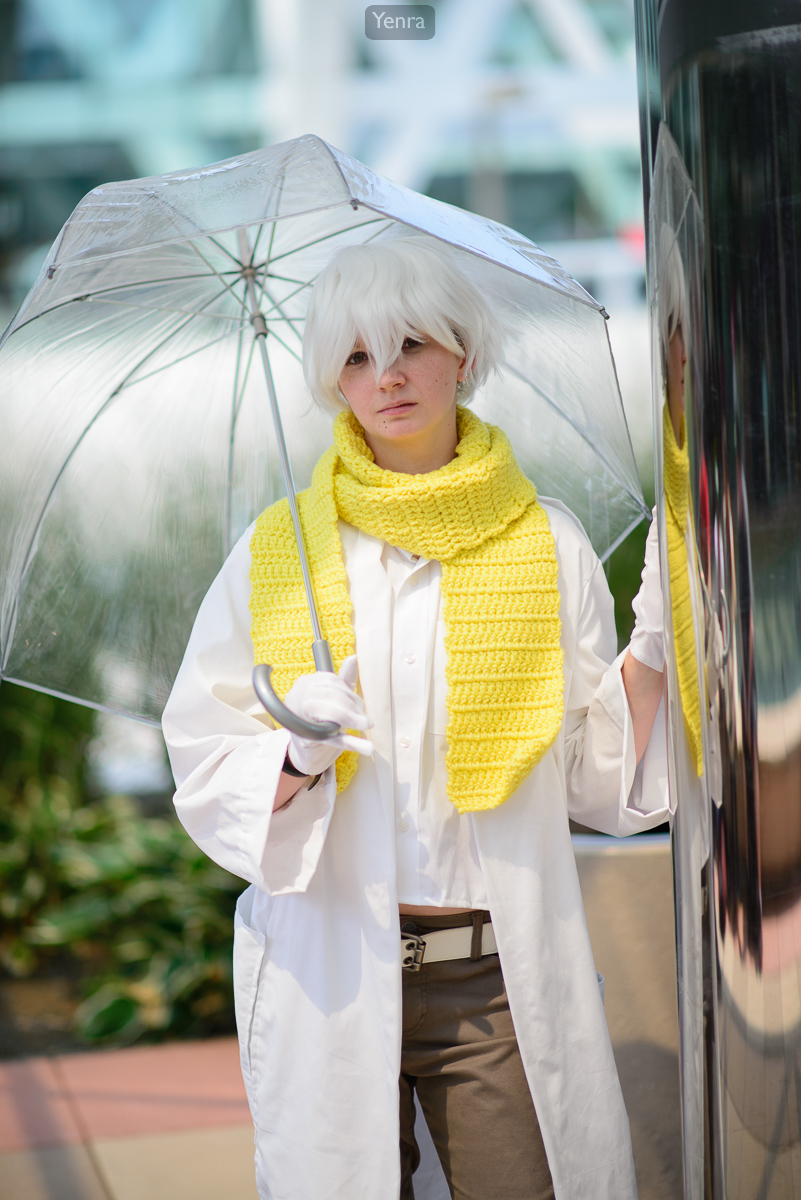 He is almost always seen holding his vinyl umbrella and owns two masks to hide his face, one is a black gas mask and the other is a mask depicting a traditional Japanese woman, though he wears it as a joke. Clear enjoys singing, and can often be heard singing a song called the "Jellyfish Song". He is voiced by Masatomo Nakazawa.