From Yenra Picture Wiki
Black Butler character Earl Ciel Phantomhive (Shieru Fantomuhaivu) is the business-savvy, egotistical thirteen-year-old (as of chapter 14) and the head of the Phantomhive family after the deaths of his parents, Vincent and Rachel Phantomhive. He runs the Funtom Company, which manufactures toys and sweets, with the later addition of a food branch after winning a Royal Warrant. His right eye, which is usually covered with a black eye patch, bears a pentagram, the sign of the Faustian contract he made with the demon Sebastian. Like the previous earls in his family, Ciel is currently known as the Queen's Watchdog (also translated as Guard Dog), tasked with eliminating criminals and solving cases in the underworld for Queen Victoria.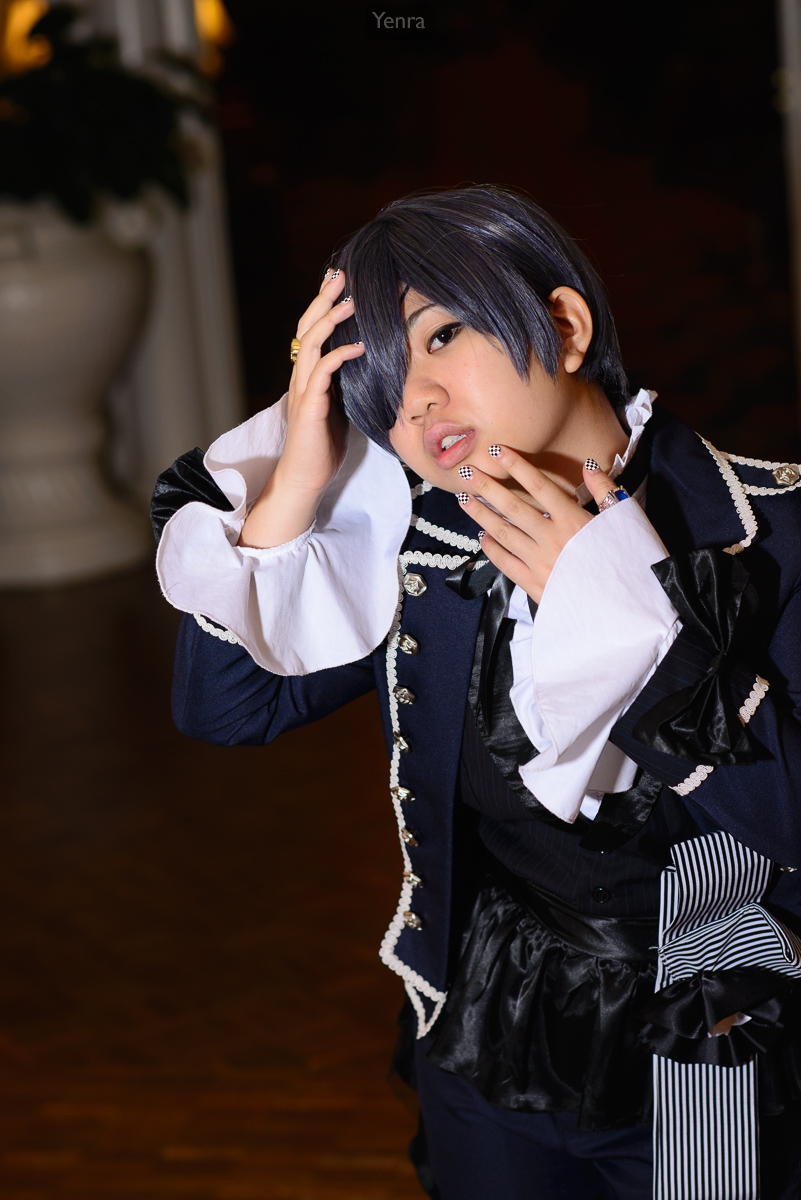 After his parents' deaths and prior to meeting Sebastian, he was a slave and a sacrifice in a cult ritual. During one particular instance where Ciel was being tortured, his hatred for his torturers summoned Sebastian. He then commanded the demon to kill all the people in the room and from that day forward, Ciel devoted his life to find the people responsible for the humiliation and suffering he had to endure. During his time as a slave, a brand was burned into his back, which he does not want anyone to see. As a nobleman, Ciel presents himself as a proud, solemn, and mature boy. Due to his past misfortunes, he rarely smiles and is merciless when dealing with enemies. However, Ciel has occasionally expressed concern for the well-being of the few close to him. Despite his stoic demeanor, Ciel exhibits traits befitting a child for his age, such as his fondness for sweets and games. As such, Ciel is clever, mischievous and competitive, doing whatever it takes to win a match. Although physically weak, Ciel is proficient with the use of guns, and always carries one in order to protect himself. He is allergic to cats and had inherited asthma from his mother.
He is voiced by Miyuki Sawashiro on the first drama CD, Maaya Sakamoto in the anime adaption and second drama CD, and Brina Palencia in the English dub.