From Yenra Picture Wiki
Neverending Story character The Childlike Empress (Die Kindliche Kaiserin in German) is the monarch of Fantasia, who resides in the Ivory Tower palace in the heart of the realm. Although she is nominally the ruler of Fantasia, she does not command a political system nor does she enforce her authority, and in fact rarely interacts with the outside world. In actuality, she is the living embodiment of Fantasia's life force; should she die, Fantasia and all Fantasians would cease to exist.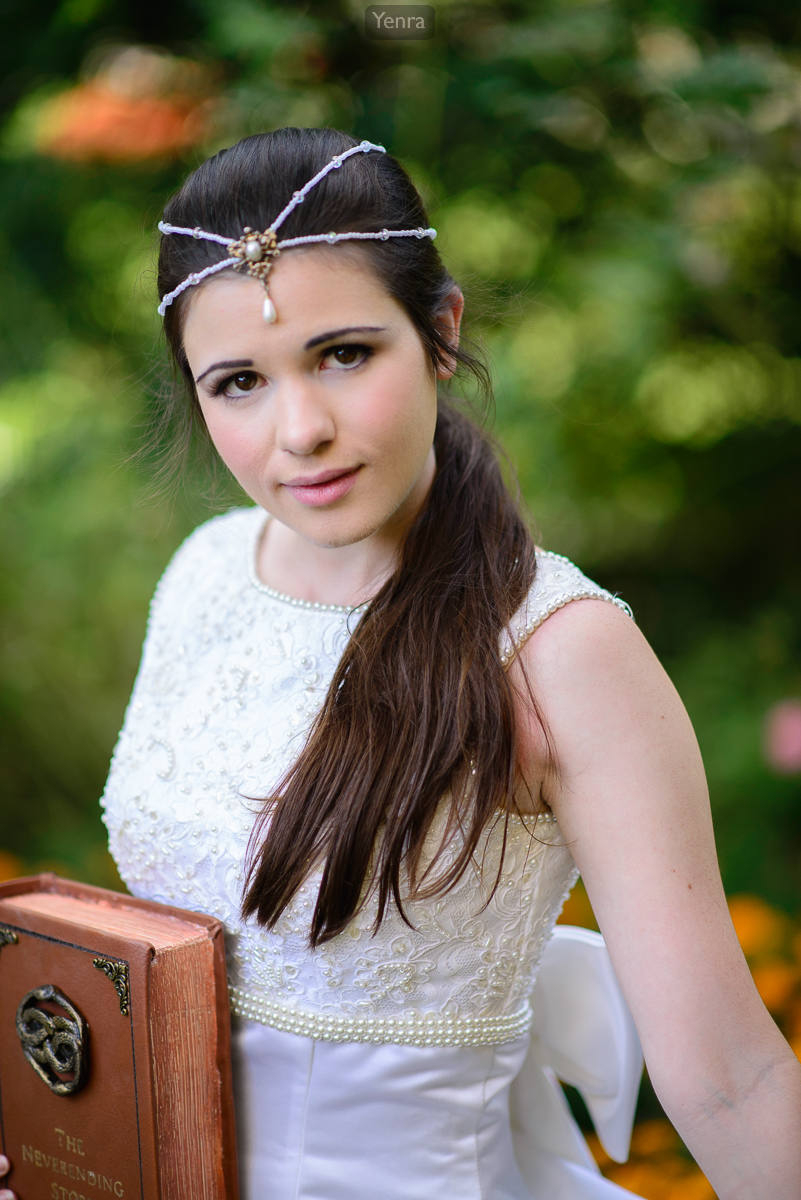 The amulet known as 'AURYN' is her emblem, and those who wear it are her messengers and representatives. As explained by Morla the Aged One, her lifetime is not measured in years or in time ("she's much older than the oldest inhabitants of Fantasia, or rather, she's ageless"), but by names. She continuously needs new names, which only the imagination of a human child can give to her. When she begins to need a new name, she begins to fade away, causing the Nothing to appear in Fantasia. She sends Atreyu on the Great Quest, which brings Bastian Balthazar Bux to Fantasia, and Bastian gives her the name of his mother, (according to his dreams) Moon Child, which restores Fantasia and begins the second half of the novel.
Her description is that of an indescribably beautiful young girl, appearing no older than ten, yet known to be much older than the oldest Fantasians. Her hair is snow-white, as is her gown, and her eyes are the color of gold, earning her the official title Golden-Eyed Commander of Wishes (Goldäugige Gebieterin der Wünsche in German).