From Yenra Picture Wiki
Carmen Sandiego is a fictional character featured in a long-running edutainment series of the same name.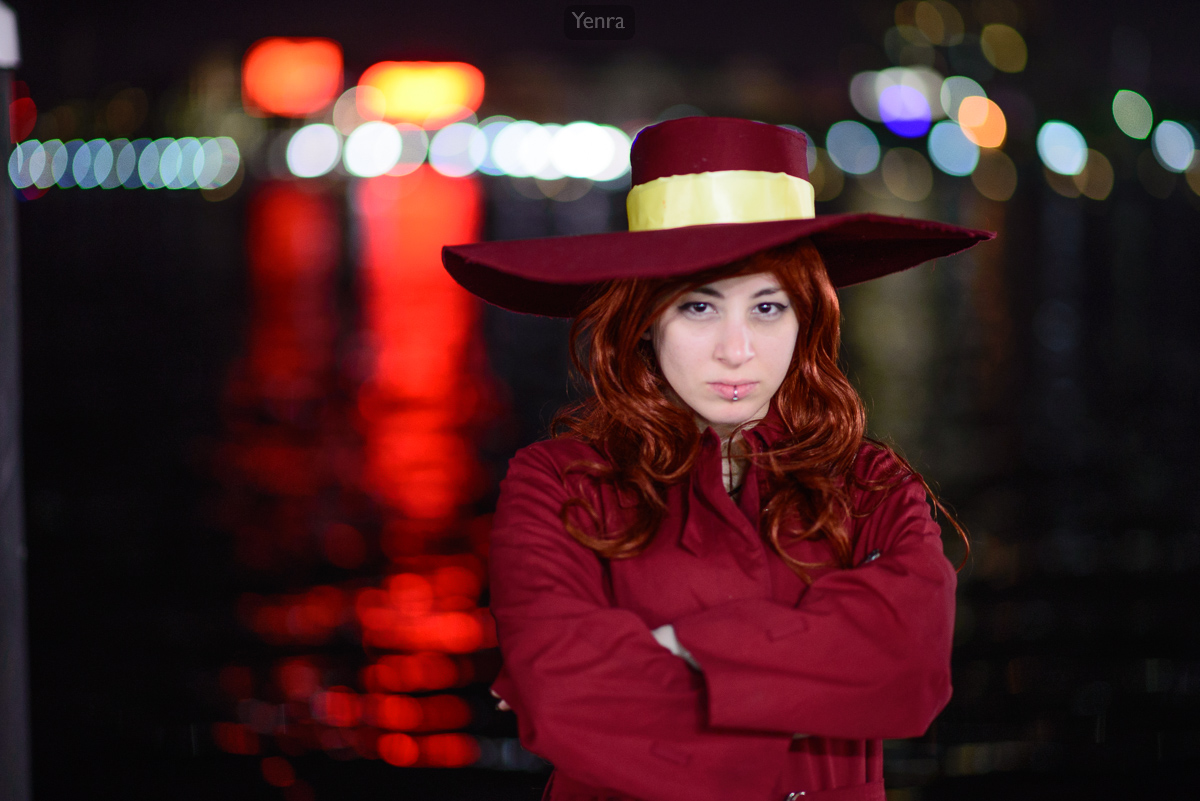 As a criminal mastermind and the elusive nemesis of the ACME Detective Agency, Sandiego is the principal villain of the series and head of ACME's rival organization V.I.L.E. She is an important part of the series, which originally focused on teaching geography and history (although the series later extended to mathematics and English).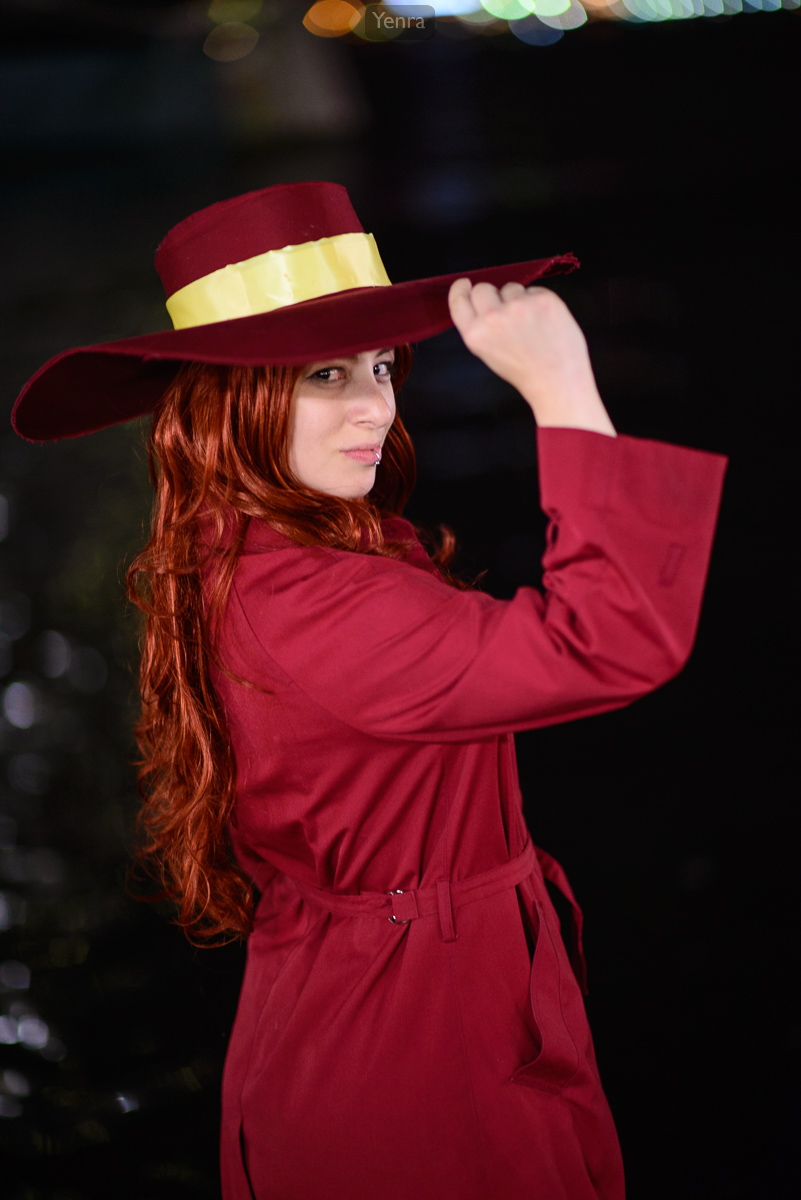 The character later appeared in a series of books and many other licensed products. Most of her crimes involve spectacular and often impossible cases of theft. Her full name, according to Where in the World Is Carmen Sandiego? Treasures of Knowledge, is Carmen Isabella Sandiego.