From Yenra Picture Wiki
Cai Wenji of Dynasty Warriors is a character who first appeared in the spin-off Shin Sangoku Musou Multi Raid 2, but later appeared in the main series starting on Dynasty Warriors 7.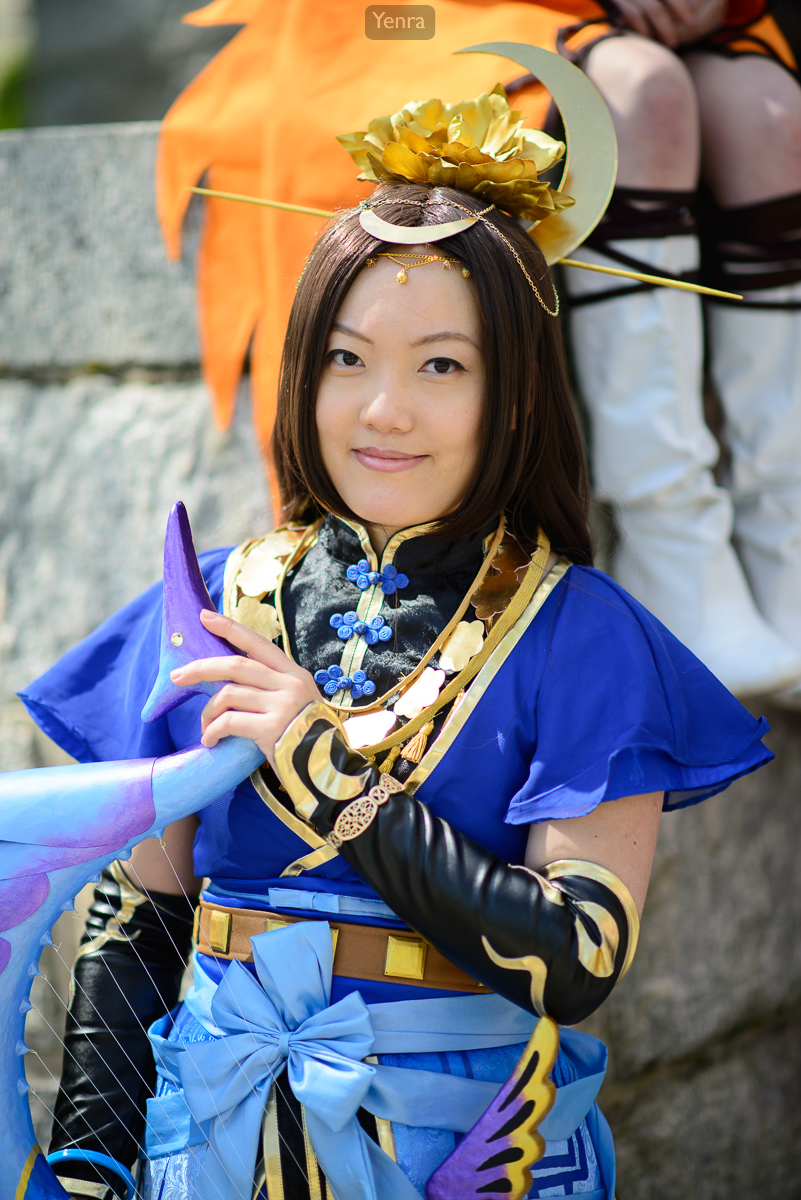 She is the daughter of Cai Yong and came from an imperial scholar family. Unlike most of the warriors in the Three Kingdoms, Cai Wenji is very pacifistic and peace-loving.
In her debut in Shin Sangoku Musou Multi Raid 2, she wields an erhu as her weapon. In her Dynasty Warriors 7 and appearance and onwards, she switched to a harp as her EX weapon.
Cai Wenji is voiced by Miku Yoshikawa (Japanese) and Erin Fitzgerald (English).