From Yenra Picture Wiki
Aikatsu! (short for Aidoru Katsudō!, "Idol Activities!"), is an arcade collectible card game in Bandai's Data Carddass line of machines, which launched in October 2012.
The anime series follows a girl named Ichigo Hoshimiya, who becomes inspired by a performance by top idol Mizuki Kanzaki and enrolls in Starlight Academy alongside her best friend, Aoi Kiriya. Along with their classmate, Ran Shibuki, Ichigo and Aoi spend each day training for auditions and aiming to become top idols.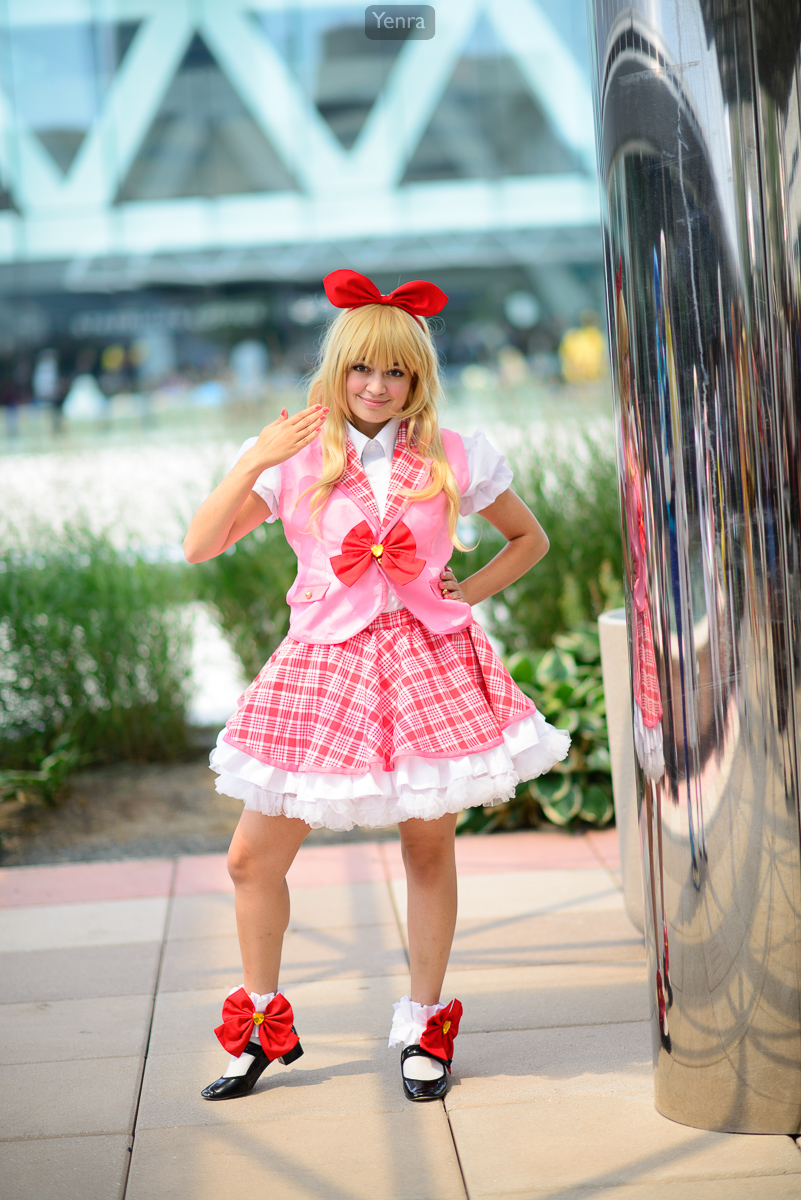 The game revolves around using collectible cards featuring various clothes to help aspiring idols pass auditions. An anime adaptation by Sunrise began airing on TV Tokyo from October 8, 2012. A film adaptation was released in December 2014. Three manga adaptations have been published by Shogakukan, along with three Nintendo 3DS game published by Bandai Namco Games.
The series takes place at Starlight Academy, a prestigious school with both middle and high branches, where girls train to become idols and take part in various auditions. such as modeling, singing, and dancing. To participate in these auditions, players use Aikatsu cards, special cards which contain digitized dresses and accessories from various manufacturers that are used in their auditions. How well they succeed is often dependent on choosing the right combination of cards. The video games cast players in the role of a new student, who must train to become an idol and reach the top.