Yenra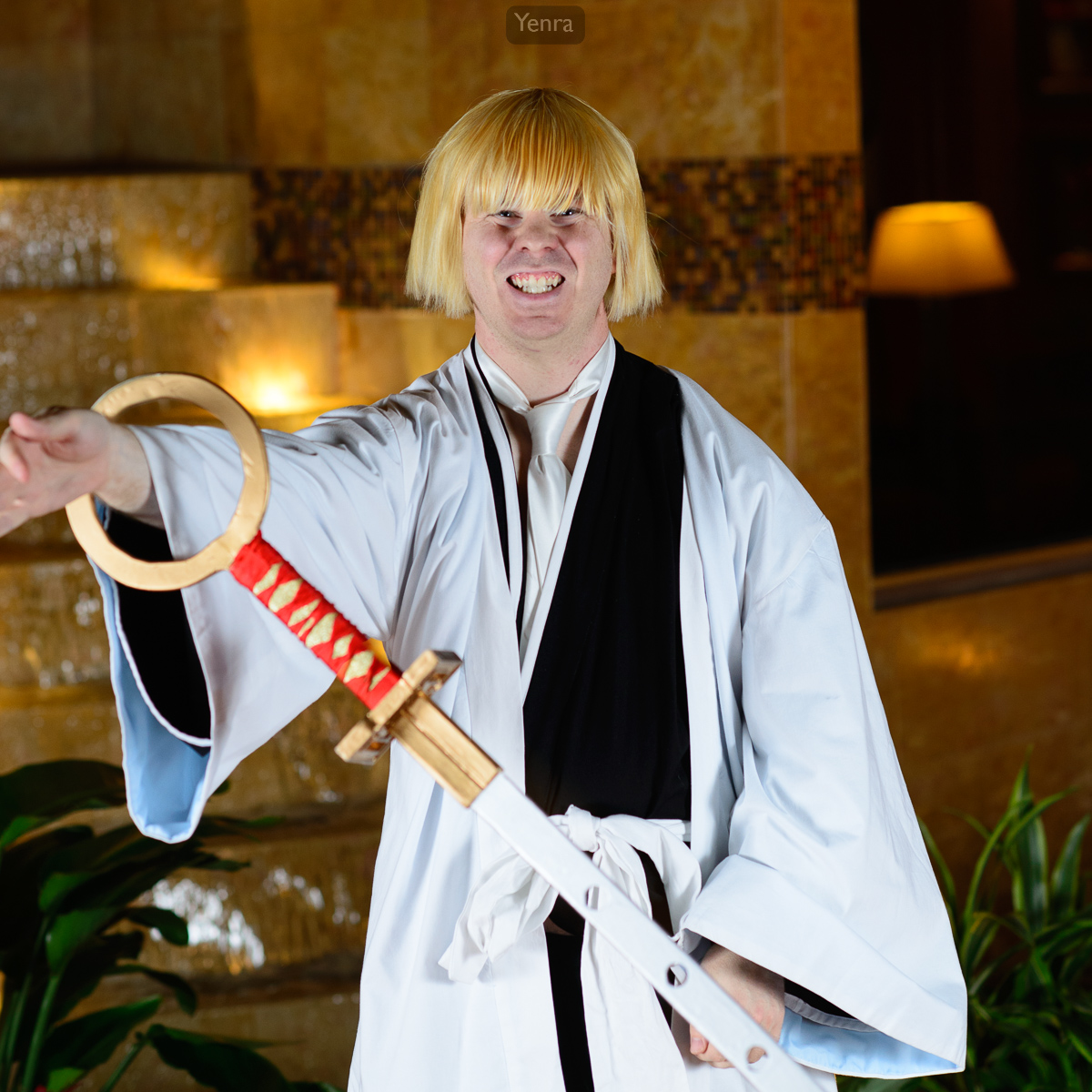 Hirako Shinji of Bleach
Yenra's Current Camera: Nikon D850
Lenses: 85 1.4G | 50 1.4G | 105 1.4E
Lights: AD400Pro | AD200Pro
Trigger: Godox Xpro
Diffusers: ParaPop 38" | AD-S85S
Reflector: Eyelighter 2
Software: Adobe Lightroom
- #ad - As an Amazon Associate I earn from qualifying purchases.
Predominant Colors
About Hirako Shinji of Bleach
Link back reposting photos you're in.
View Hirako Shinji of Bleach to download.
Content details

| Content | Detail |
| --- | --- |
| Title | Hirako Shinji of Bleach |
| Description | Shinji claims that it is impossible to comprehend the attack directions, as the more experienced one is, the more one relies on instinct to fight, causing one to inevitably fall prey to Sakanade. After training more thoroughly with his zanpakutō, Shinji is even able to invert the words he says, as well as make those more susceptible to the ability Sakanade very ill. |
| Creator | Yenra |
| Event | Nekocon 2013 |
| Copyright | Yenra Corporation 2013 |
Technical details

| Technical | Detail |
| --- | --- |
| Aperture | 3.5 |
| ISO | 800 |
| Focal Length | 85.0 mm |
| Shutter Speed | 1/125 |
| Camera Model | NIKON D600 |
| Software | Adobe Photoshop Lightroom 6.12 (Windows) |
| Camera Profile | Camera Vivid |
| Color Temperature | 5513 |
| Create Date | 2013:11:02 21:03:41 |
| Lens | 85.0 mm f/1.4 |
| Make | NIKON CORPORATION |