Yenra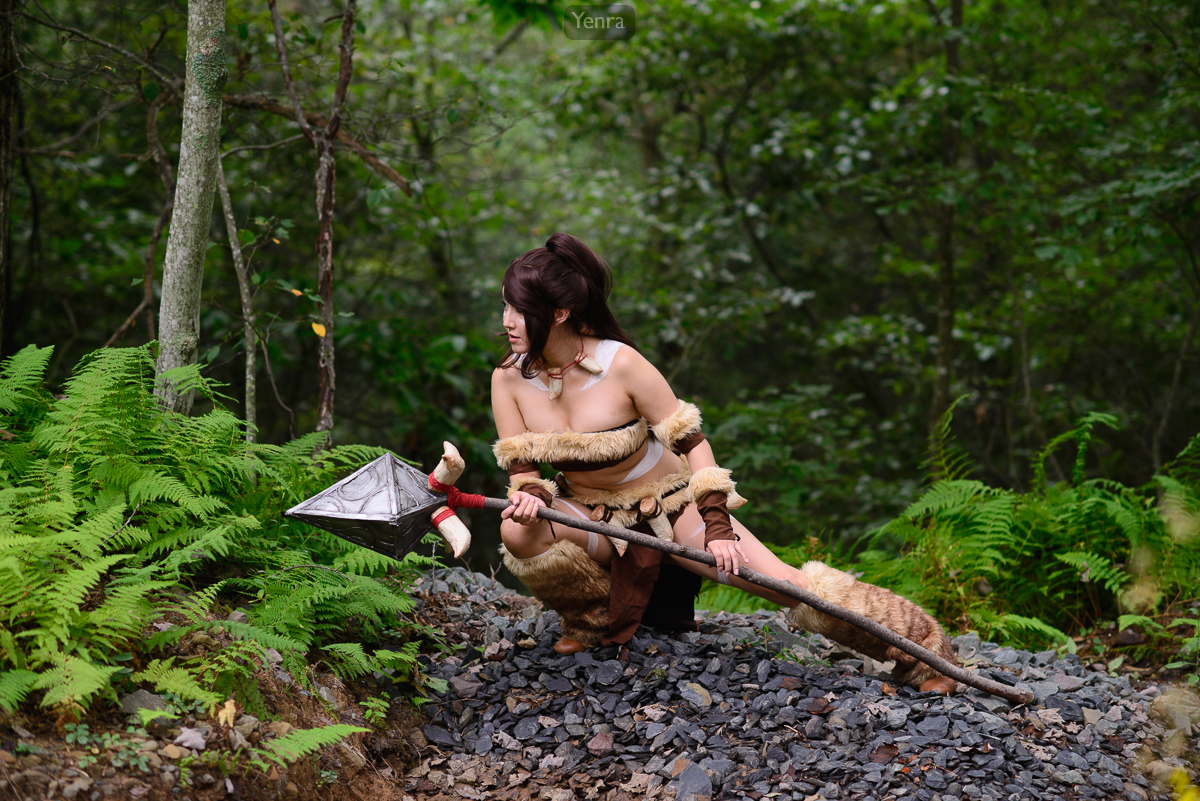 Nidalee, League of Legends
Yenra's Current Camera: Nikon D850
Lenses: 85 1.4G | 50 1.4G | 105 1.4E
Lights: AD400Pro | AD200Pro
Trigger: Godox Xpro
Diffusers: ParaPop 38" | AD-S85S
Reflector: Eyelighter 2
Software: Adobe Lightroom
- #ad - As an Amazon Associate I earn from qualifying purchases.
Predominant Colors
About Nidalee, League of Legends
Link back reposting photos you're in.
View Nidalee, League of Legends to download.
Content details

| Content | Detail |
| --- | --- |
| Title | Nidalee, League of Legends |
| Keywords | League of Legends, Nidalee |
| Creator | Yenra |
| Credit | Minjee Kay Cosplay |
| Event | Colossalcon East 2018 |
| Copyright | Yenra Corporation 2018 |
Technical details

| Technical | Detail |
| --- | --- |
| Aperture | 2.8 |
| ISO | 250 |
| Focal Length | 85 |
| Shutter Speed | 0.00625 |
| Camera Model | NIKON D600 |
| Software | Adobe Photoshop Lightroom Classic 7.5 (Windows) |
| Camera Profile | Camera Vivid |
| Color Temperature | 5150 |
| Create Date | 2018:09:07 09:34:55 |
| Lens | 85.0 mm f/1.4 |
| Make | NIKON CORPORATION |